Sourdough, rye - Dr. Oetker - 15 g
Rye sourdough is a natural product that enriches the taste of homemade bread. Finally, no worries, you will prepare delicious homemade pastries. Sourdough is suitable for preparing bread from various types of white, wholegrain, wheat, rye, spelled or other flours. Complementary product for fresh and dried yeast. It works well when baking bread both in the oven and in automatic machines. Dosage: 1 package of 15 g is enough for 500 g of flour. Application: bread, rolls, pizza dough.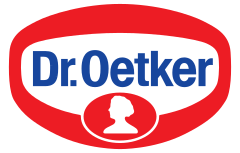 COMPOSITION: rye mill products, starter cultures. Possible presence of milk.
PACKAGE: 15 g
PRODUCENT: Dr.Oetker
SYMBOL: DRO-DR833115