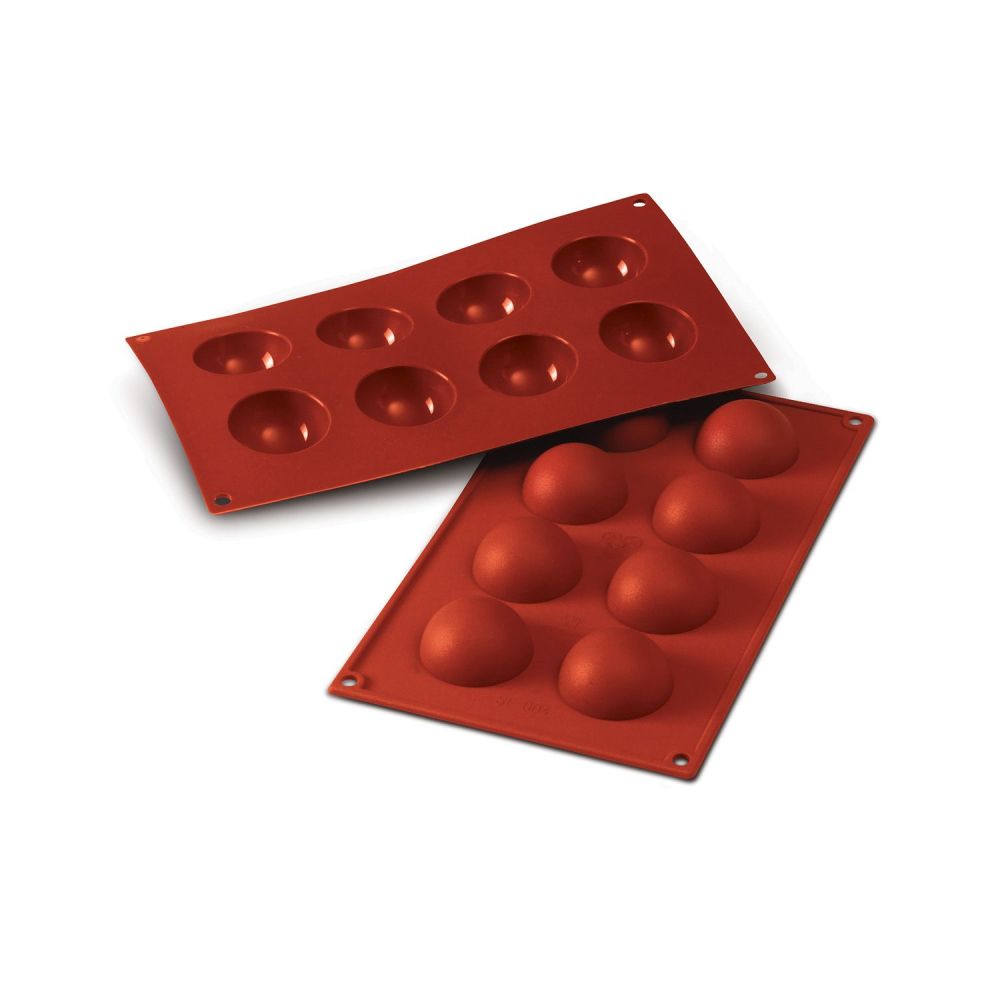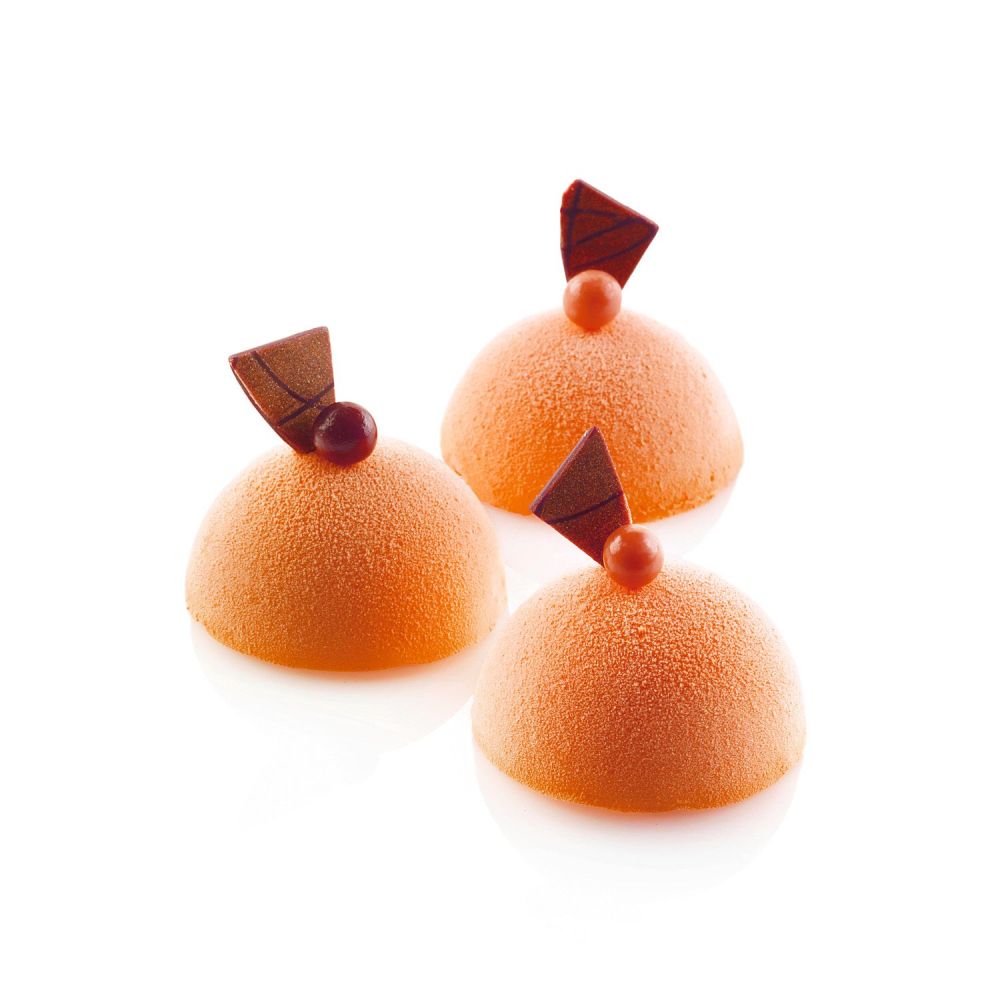 Silicone form - SilikoMart - Semisfera, half balls, 8 pcs.
The form has 8 hemispherical-shaped nests. With the help of a mold, you can bake cupcakes, mini-hearts or cakes in a round shape or prepare gourmet desserts, dry appetizers and even ice cream. The mold is made of very good quality platinum silicone. The silicone used is flexible, durable and does not lose shape even after many uses. The form is easy to clean, does not absorb unwanted odors and is non-stick. Only before the first baking, the mold should be gently greased and it will retain its properties. The mold is resistant to high and low temperatures. Aesthetic packaging makes the product ideal for giving loved ones in the form of a gift.

COLOR: red
FORM DIMENSIONS: 180 x 34 x 25 mm
TOTAL CAPACITY: 240 ml
NESTS DIAMETER: 50 mm
NUMBER OF NESTS: 8
NEST CAPACITY: 30 ml
MATERIAL: platinum silicone
PATTERN NUMBER: SF004 
PACKAGE: 1 pcs.
PRODUCENT: SilikoMart
SYMBOL: SM-20.004.00.0065