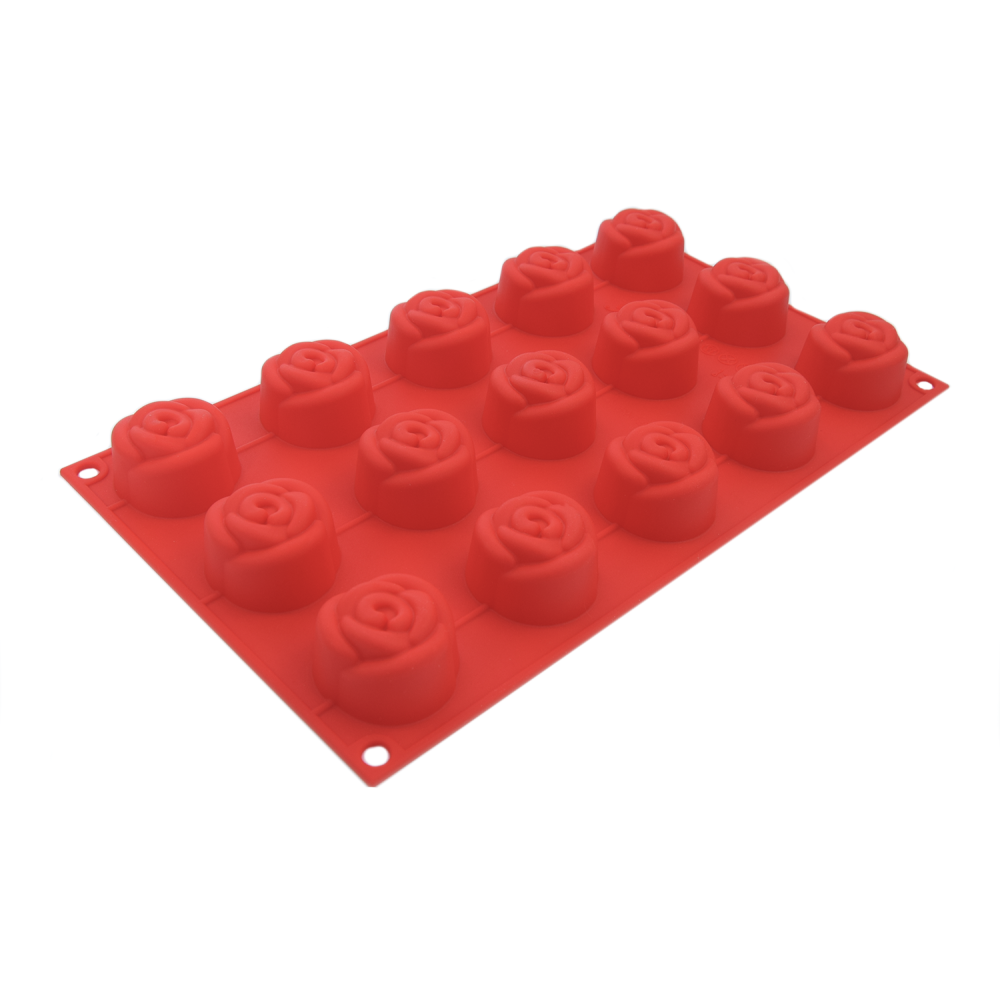 Silicone form - SilikoMart - Small Rose, 3D
Rose-shaped biscuits will decorate any party and afternoon tea or Easter table. In the mold, you can also prepare cold desserts, e.g. marshmallow, jellies, mousses, panna cotta, semifreddo and ice cream. In the form you can bake 15 small roses. The high-quality silicone used makes it easy to remove ready-made cupcakes from the mold, without having to be greased beforehand and sprinkled with flour or breadcrumbs. Just before the first use, wash, dry and lightly grease the mold, and it will retain its non-stick properties throughout its life.

COLOR: red
FORM DIMENSIONS: 296 x 173 x 25 mm
TOTAL CAPACITY: 120 ml
NESTS DIAMETER: 40 mm
NUMBER OF NESTS: 15
MATERIAL: platinum silicone
PATTERN NUMBER: SF074
PACKAGE: 1 pcs.
PRODUCENT: SilikoMart
SYMBOL: SM-20.074.00.0065