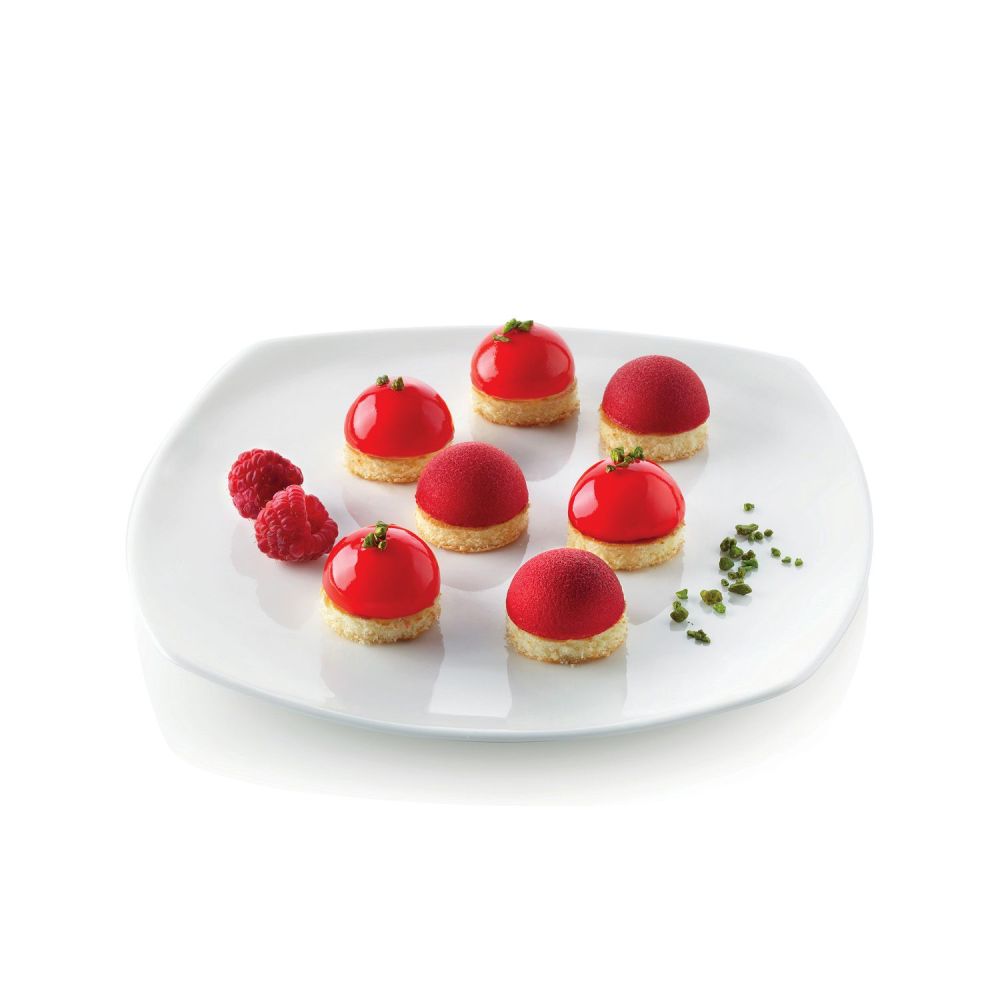 Silicone form - SilikoMart - Semisfera, 4 cm
The form made of high quality platinum silicone is durable, non-stick and flexible. Before the first use, wash, dry and gently grease, thanks to which its anti-adhesive properties have been preserved for a long time. There are 15 nests in many small hemispheres in the catalog mold. The form is resistant to low and high temperature, you can bake cakes in it or make cold and frozen sets. You can use mini-molds, stuffed chocolates and snacks with an interesting shape using the mold. Aesthetic packaging makes the product ideal for giving a loved one in the form of a gift.

COLOR: red
FORM DIMENSIONS: 180 x 23 x 20 mm
HALF BALL DIAMETER: 40 mm
TOTAL CAPACITY: 300 ml
HALF BALL CAPACITY: 20 ml
MATERIAL: platinum silicone
PATTERN NUMBER: SF005
PACKAGE: 1 pcs.
PRODUCENT: SilikoMart
SYMBOL: SM-20.005.00.0065