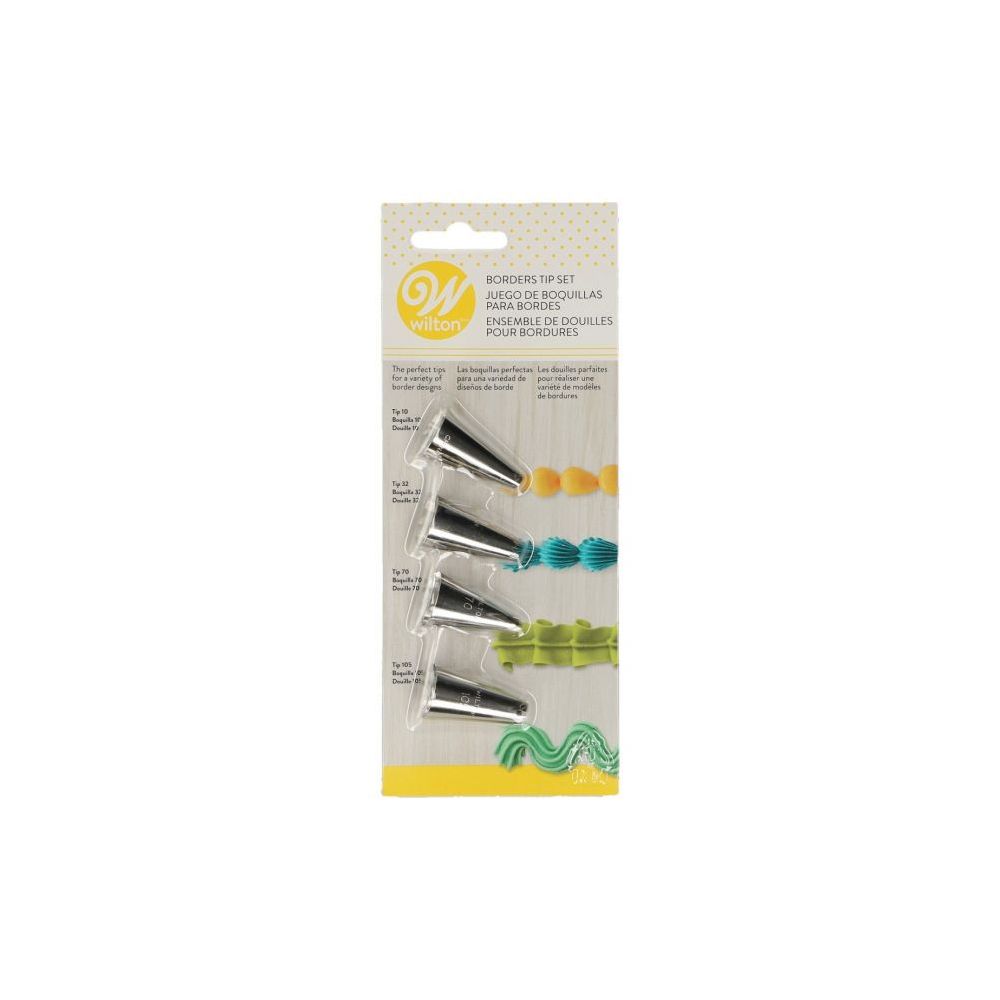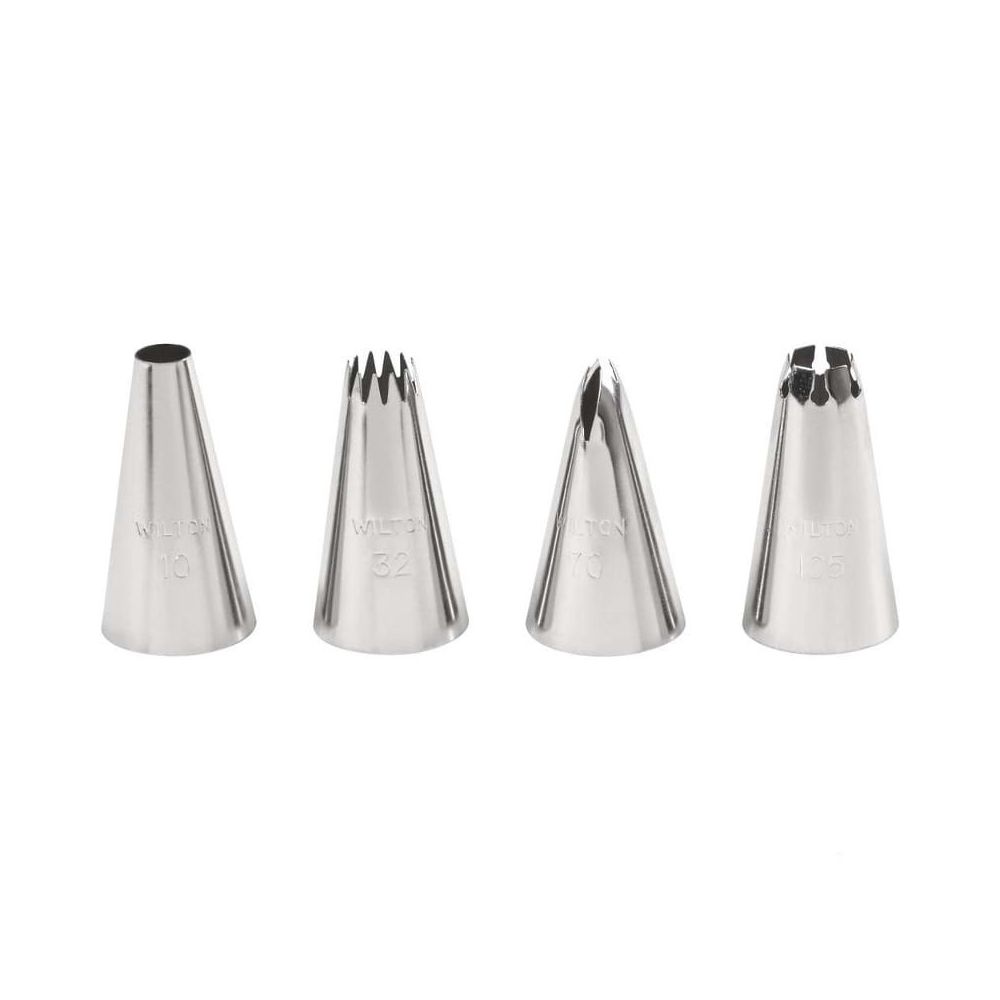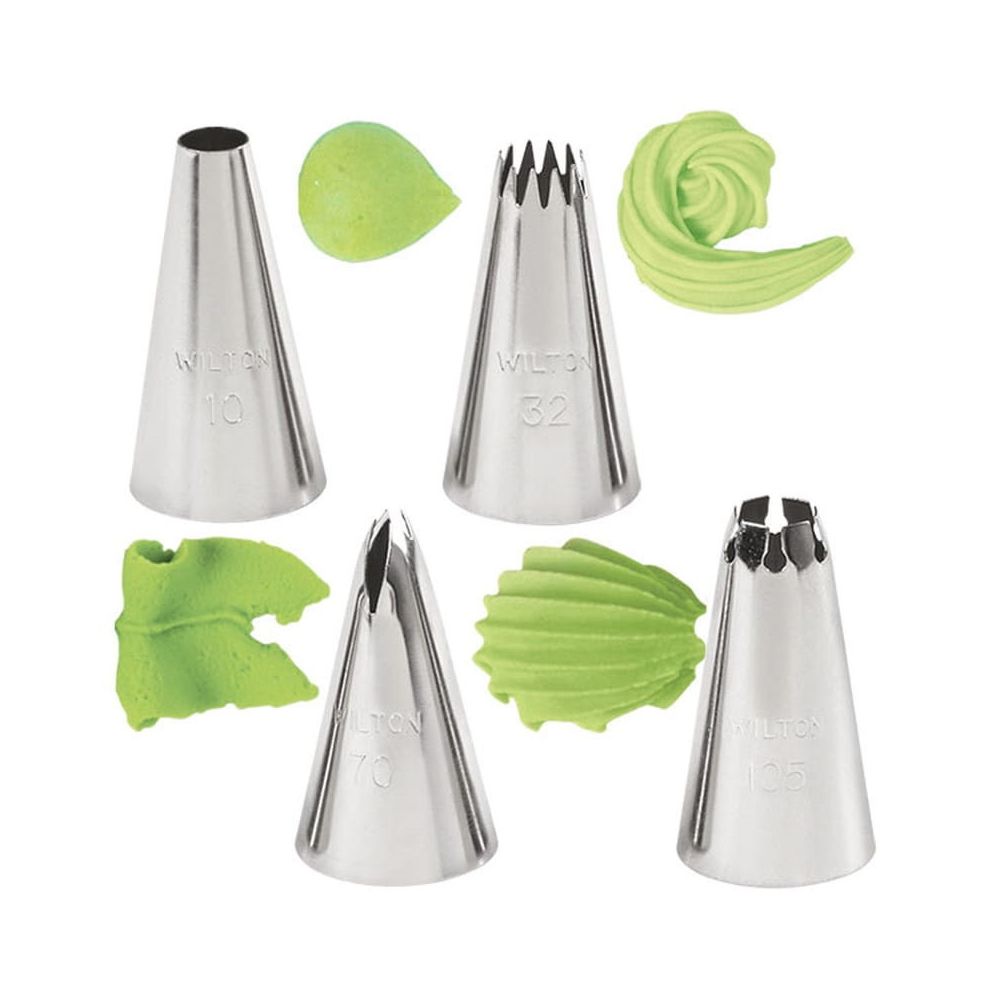 Decoration tips set - Wilton - 4 pcs
Wilton cake decoration tips set. The set consists of 4 plasters of standard sizes: round (#10), open star (#32), leaf (#70) and special butt for shell-shaped decoration (#105). Backs are used to decorate the edges of cakes and for shorts, frills and other designs. With the help of a set of decoration tips, you can wonderfully decorate muffins and cakes with selected creams or whipped cream. Decorating tips are made of high quality stainless steel, coated with a nickel and brass alloy.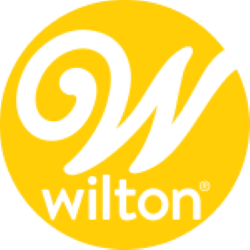 COLOR: silver
MATERIAL: stainless steel coated with nickel and brass alloy
PACKAGE: 4 pcs.
PRODUCENT: Wilton
SYMBOL: WIL-03-3108