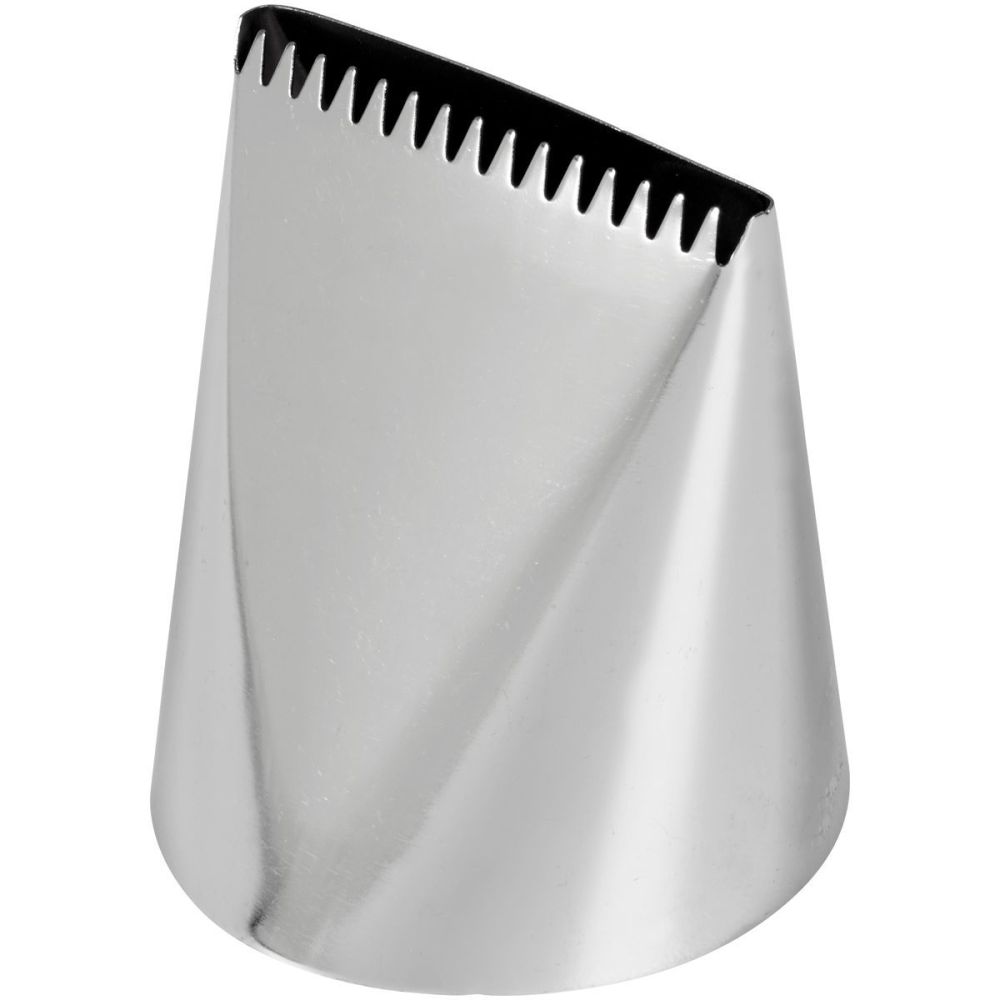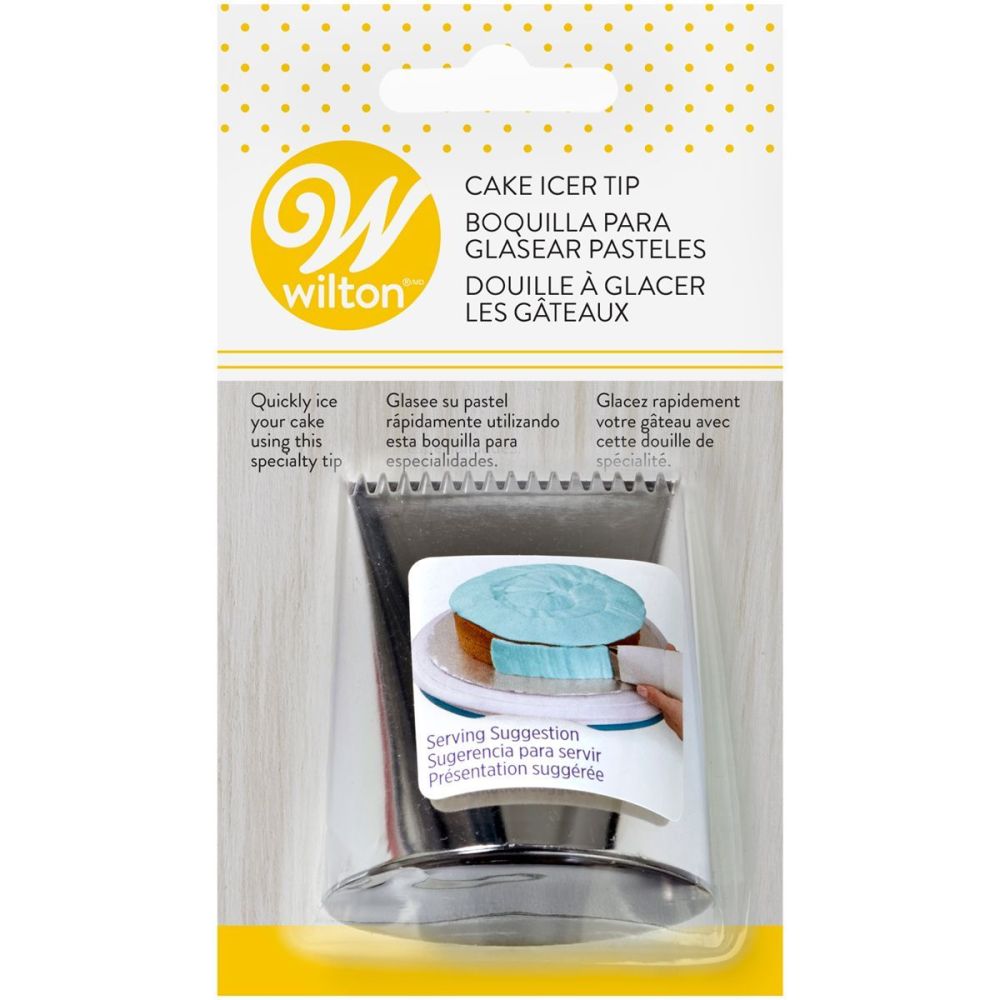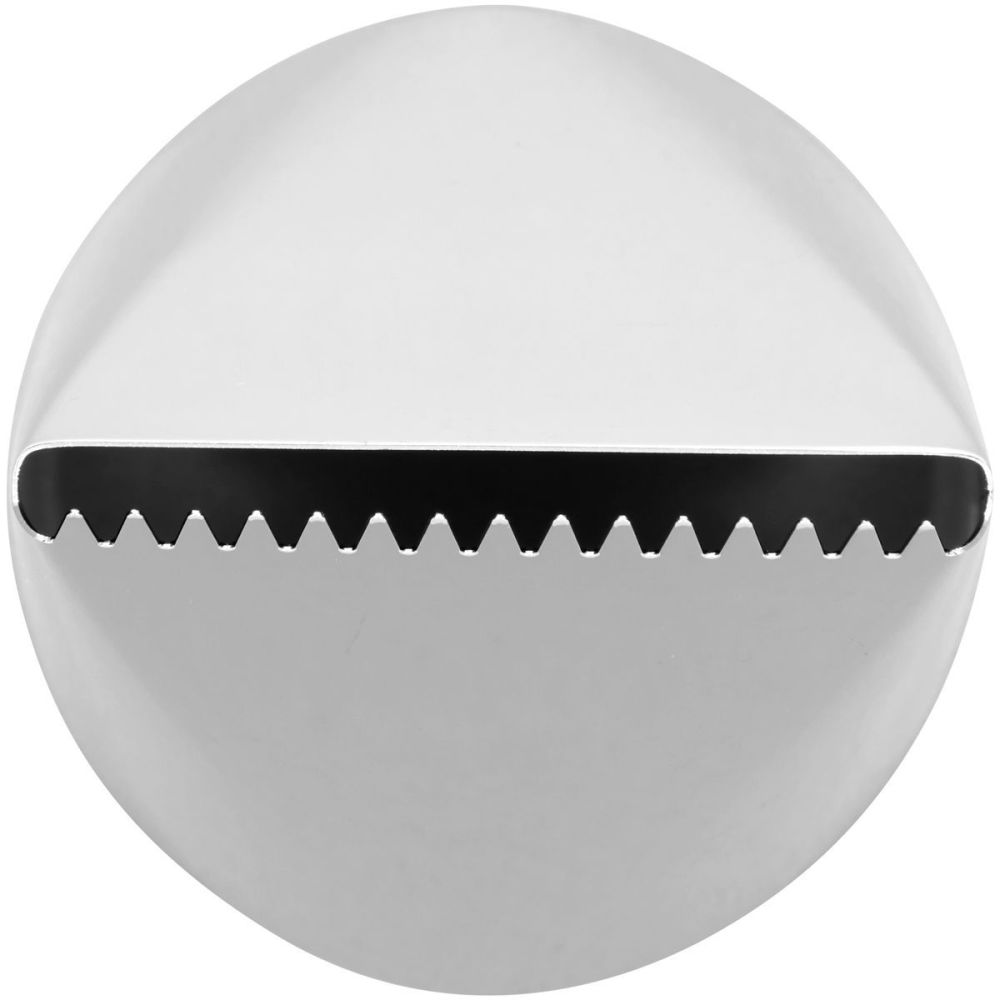 Decorating tip - Wilton - XXL, no. 789
The XXL metal tip of the Wilton brand, dedicated to large areas. The back is made of metal coated with a nickel alloy and brass. It has an elongated hole with a smooth edge on one side, serrated - on the other. A large confectionery back is irreplaceable for covering the top and sides of the cake with cream. You can decorate a cake very quickly, without worrying about mixing the dough crumbs into the mass, as is the case with traditional cream application. After squeezing the mass, just smooth the cake with a spatula and decorate with details or serve immediately. It can be used in conjunction with all confectionery sleeves. Wash by hand.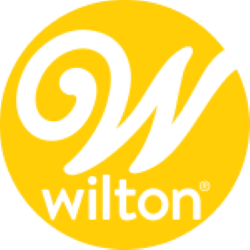 COLOR: silver
DIMENSIONS: length - 65 mm, base diameter - 53 mm, hole length - 46 mm, height: 65 mm
MATERIAL: stainless steel coated with nickel and brass alloy
PACKAGE: 1 pcs.
PRODUCENT: Wilton
SYMBOL: WIL-03-3125