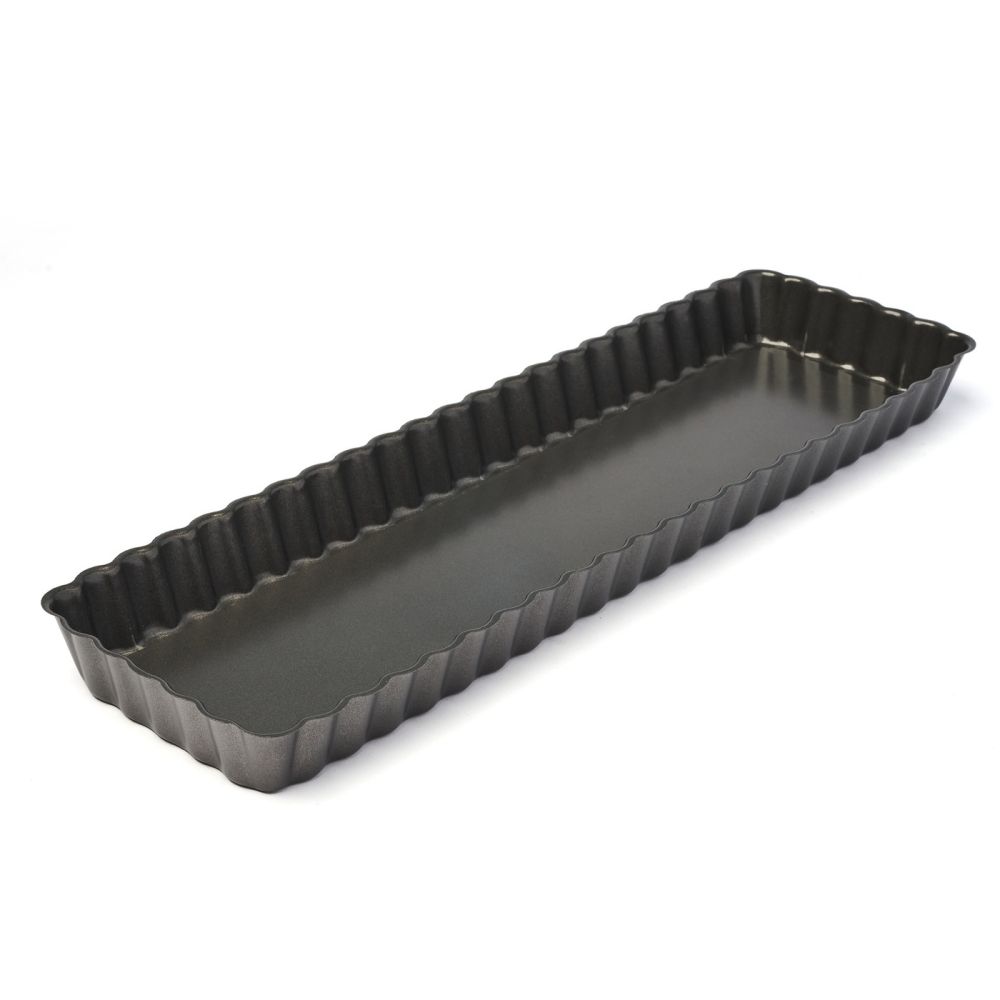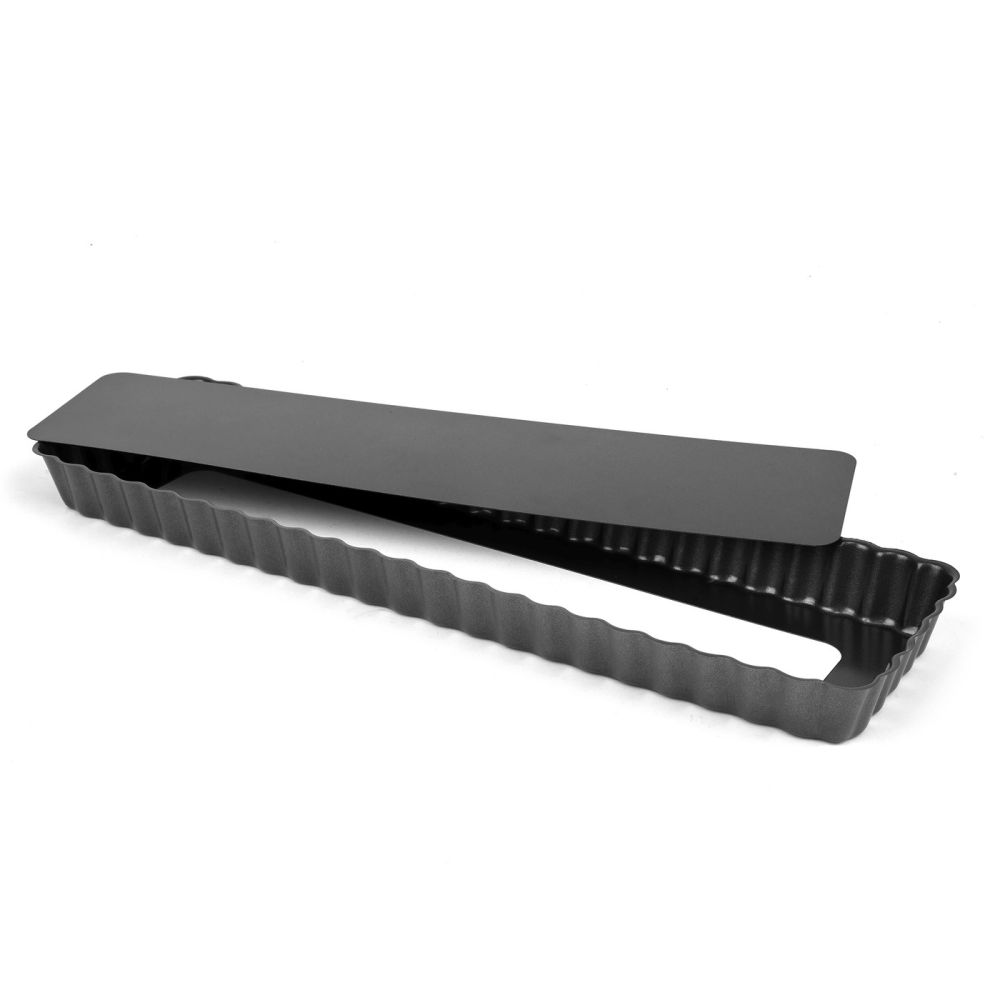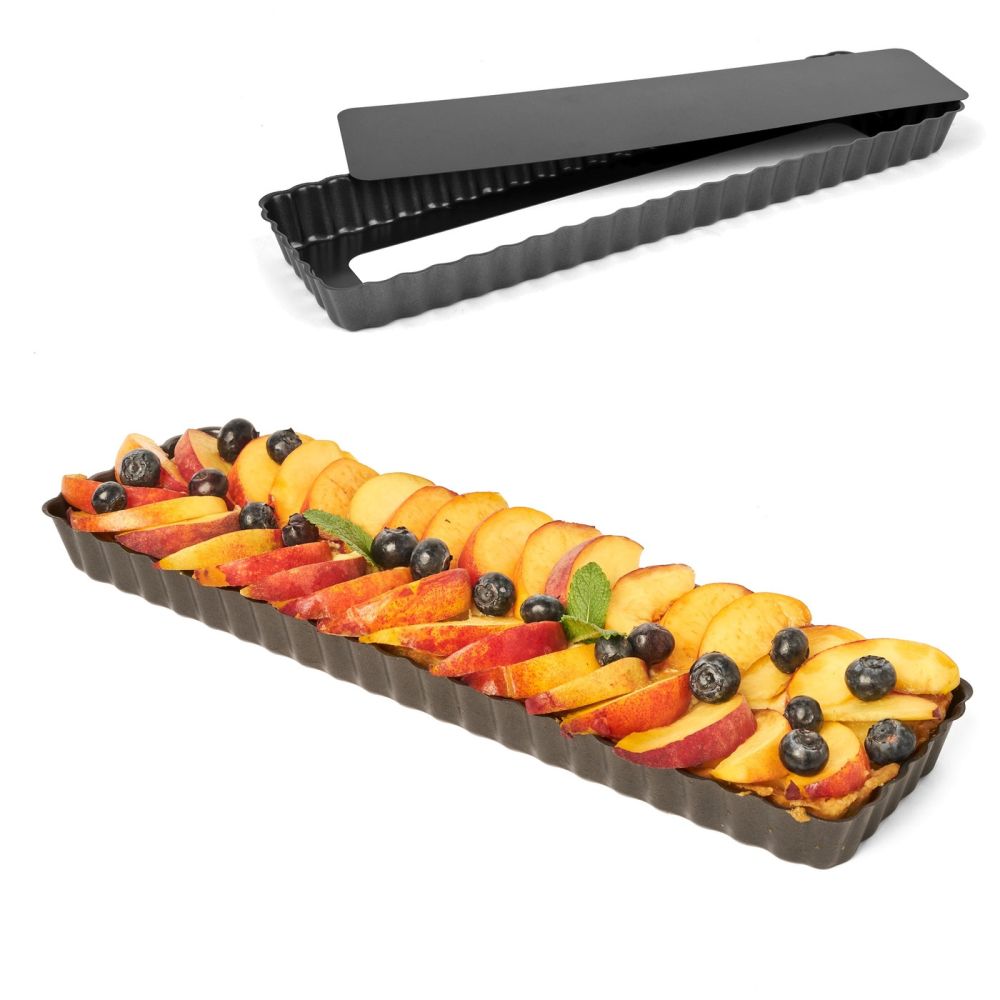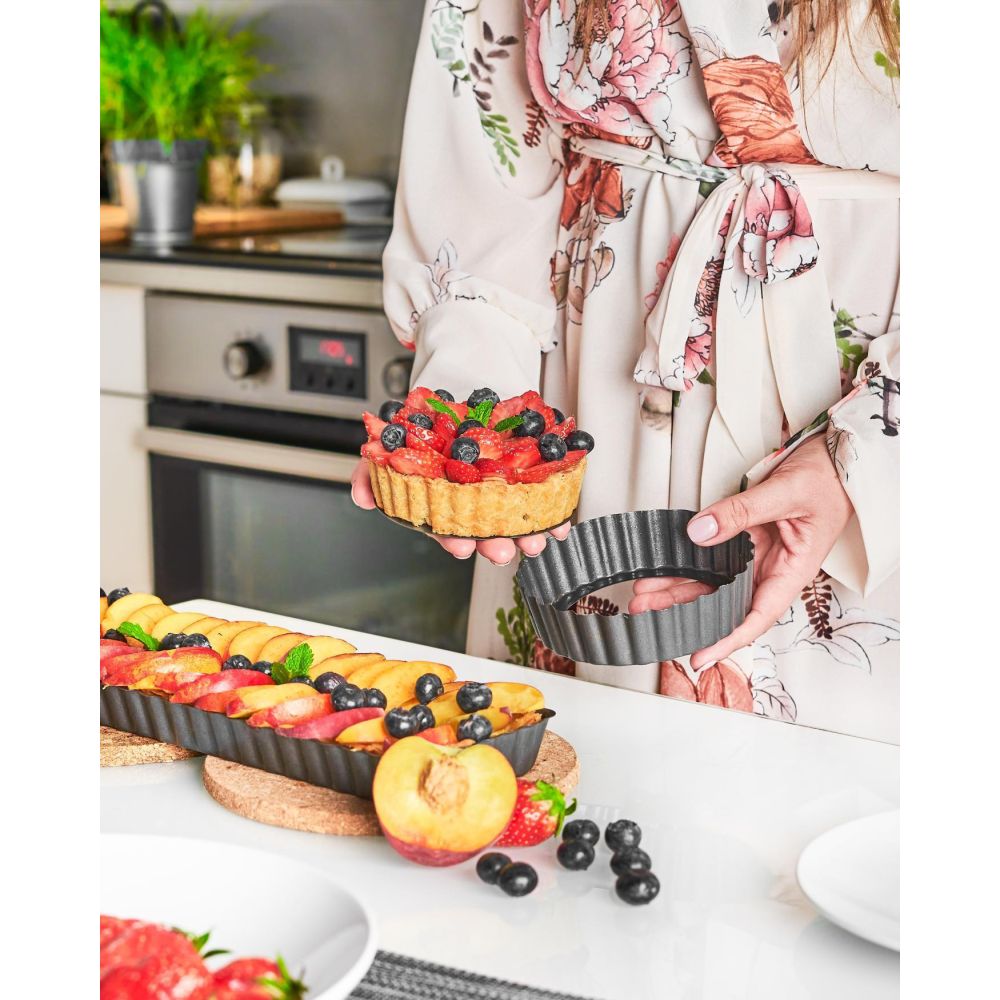 Tart form with removable bottom - Tadar - 35 cm
Tart plate made of good quality carbon steel. Goldflon non-stick coating effectively prevents sticking of dough. Model with removable bottom. You can bake every tart easily and evenly. You can provide the tatra without any problem (just remove the bottom). The maximum temperature of use is 230 degrees Celsius.

COLOR: grey
DIMENSIONS: 35 x 11 x 2.5 cm
BOTTOM DIMENSIONS: 9 x 34 cm
MATERIAL: carbon steel with non-stick coating
PACKAGE: 1 pcs.
PRODUCENT: Tadar
SYMBOL: TAD-753820