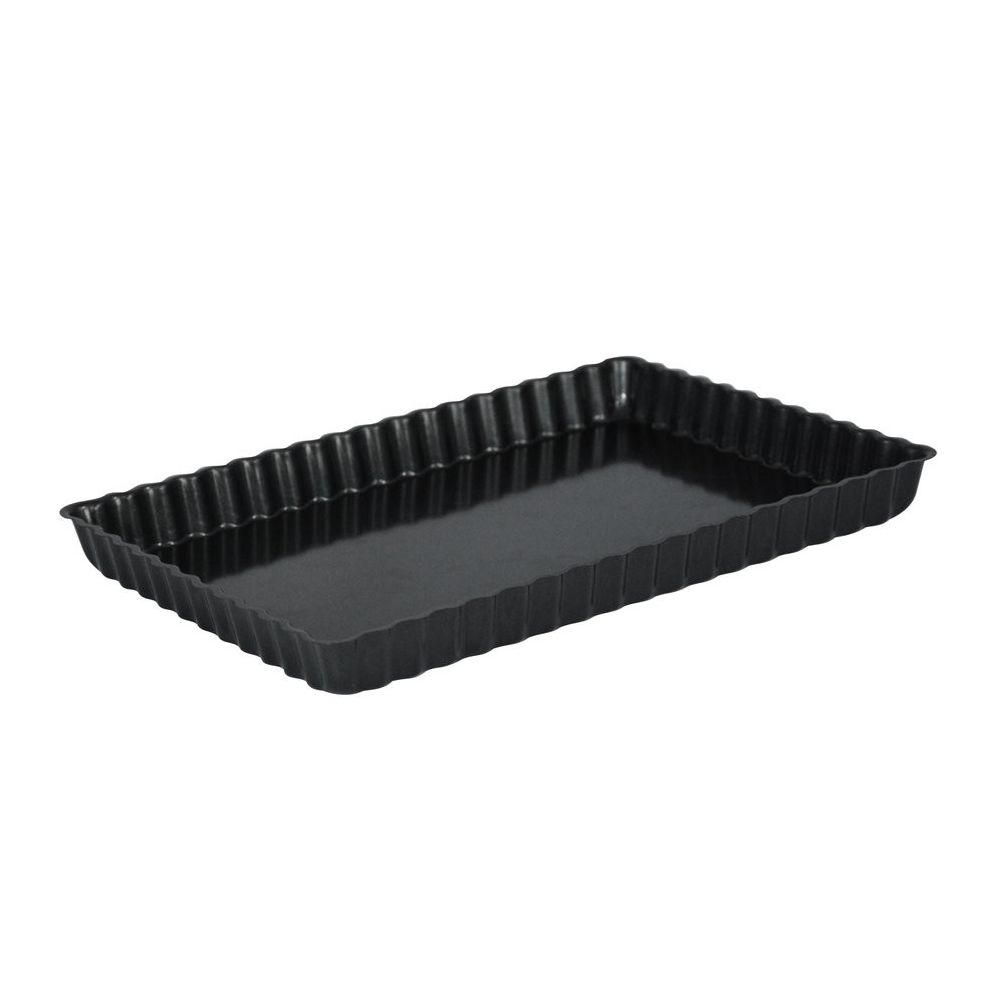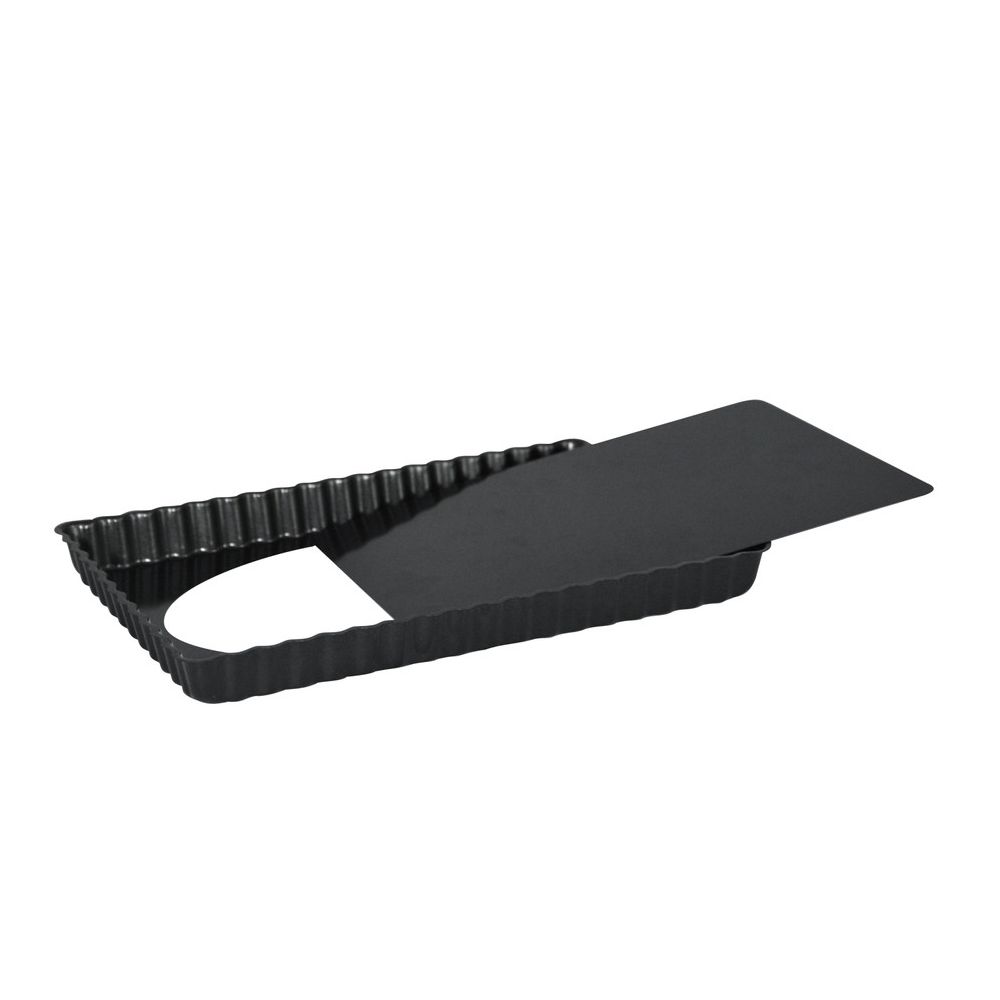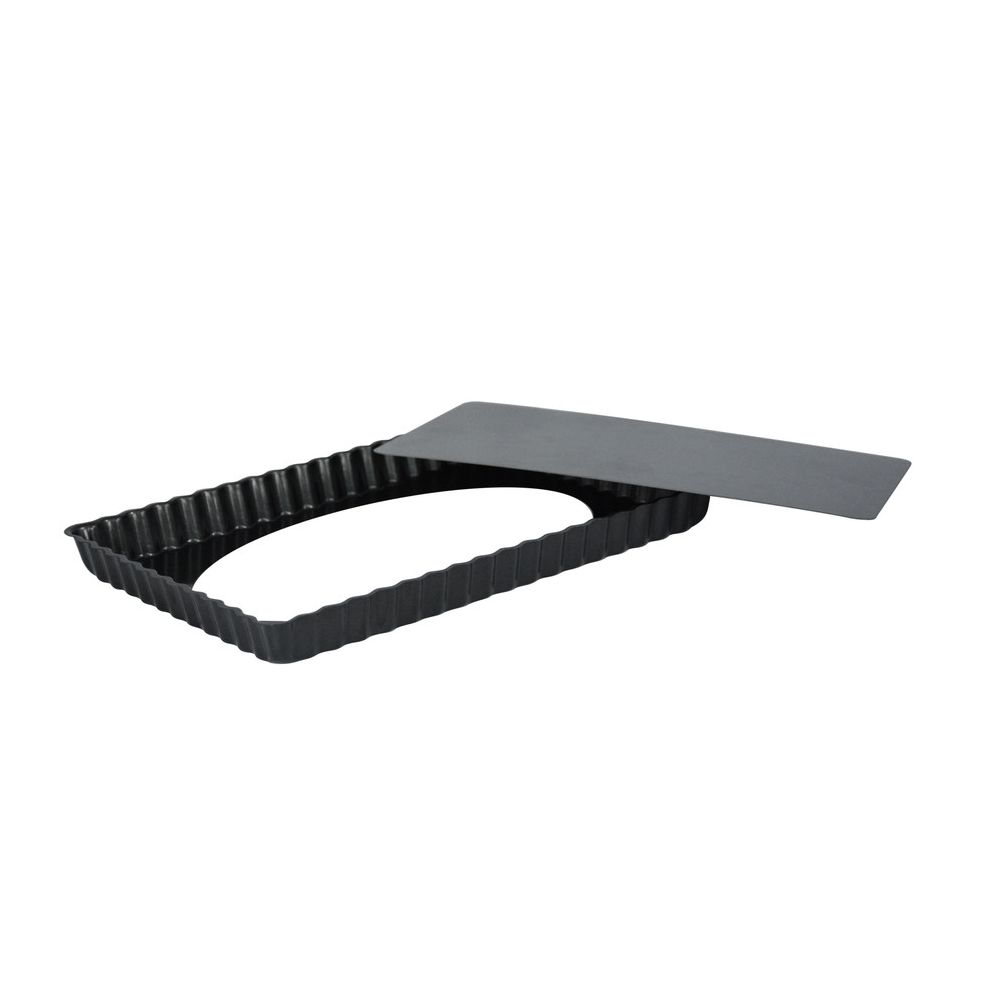 Tart baking pan with removable bottom - Tadar - 21 x 31 cm
The Tadar tart baking pan breaks the usual patterns. Tart is associated mostly with the shape of a circle. This time it is in the shape of a rectangle, which will help you prepare a unique tart or an Easter mazurka. The product is characterized by high durability and non-stick non-stick coating. Thanks to it, the dough does not stick to the mold, you can easily remove it and serve it on the table. A perfectly smooth surface also helps to keep it clean, hand washing is recommended. This functional baking mold is made of carbon steel. It is a material of exceptional durability and resistance to damage or distortion. You can use it for baking even at 280 degrees C.

COLOR: black
DIMENSIONS: 21 x 31 x 3 cm
MATERIAL: carbon steel
PACKAGE: 1 pc.
PRODUCENT: Tadar
SYMBOL: TAD-794694