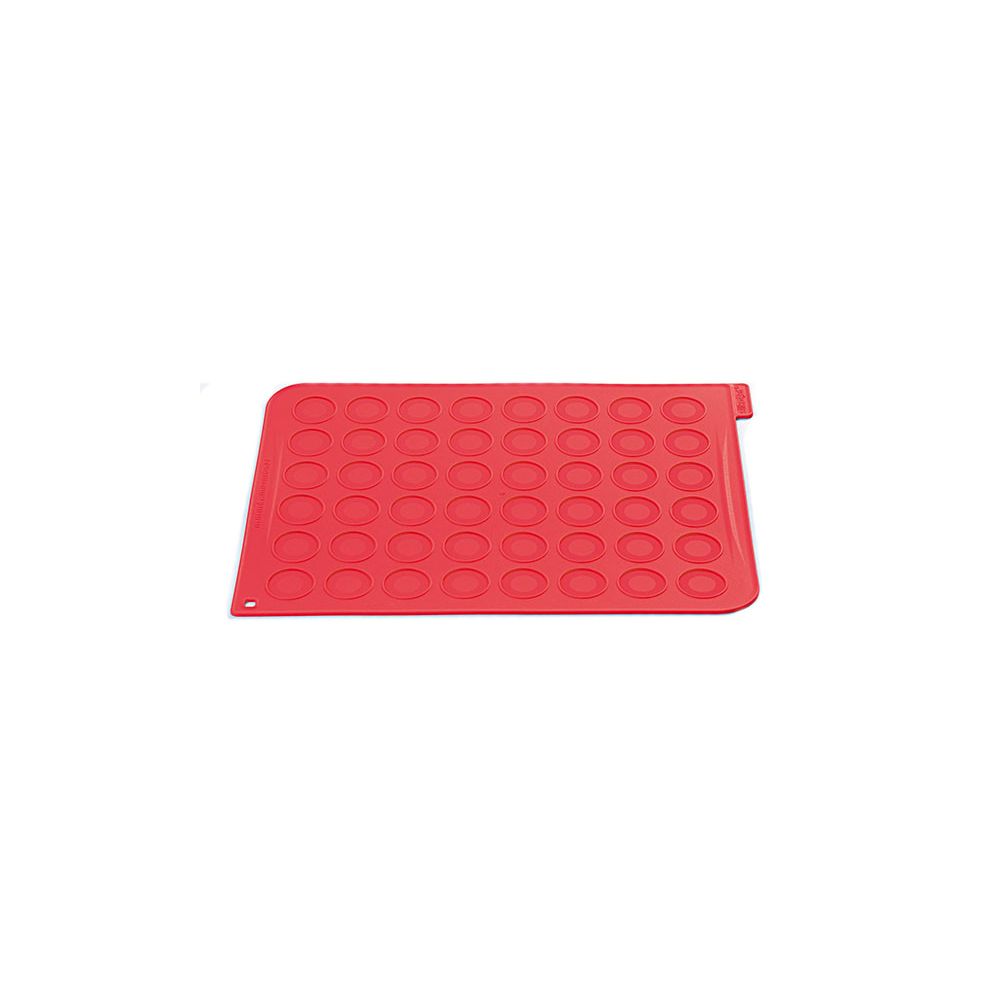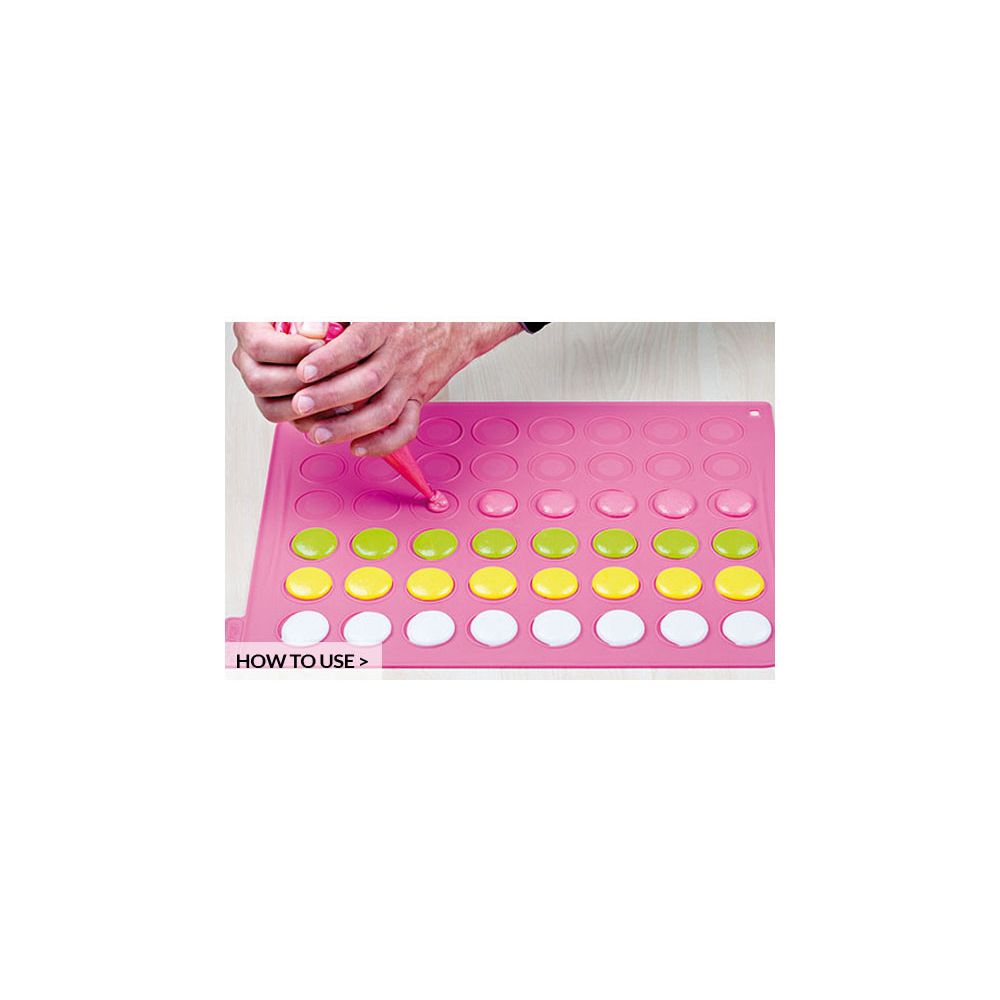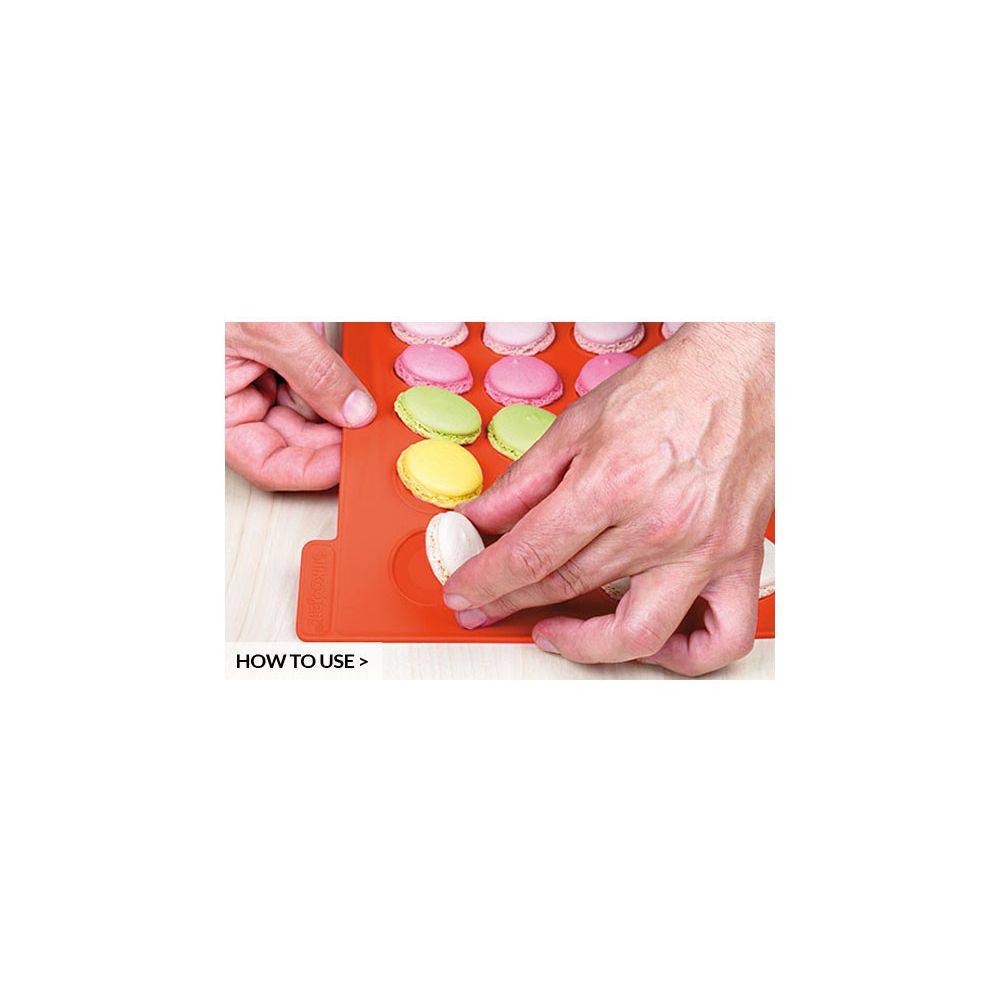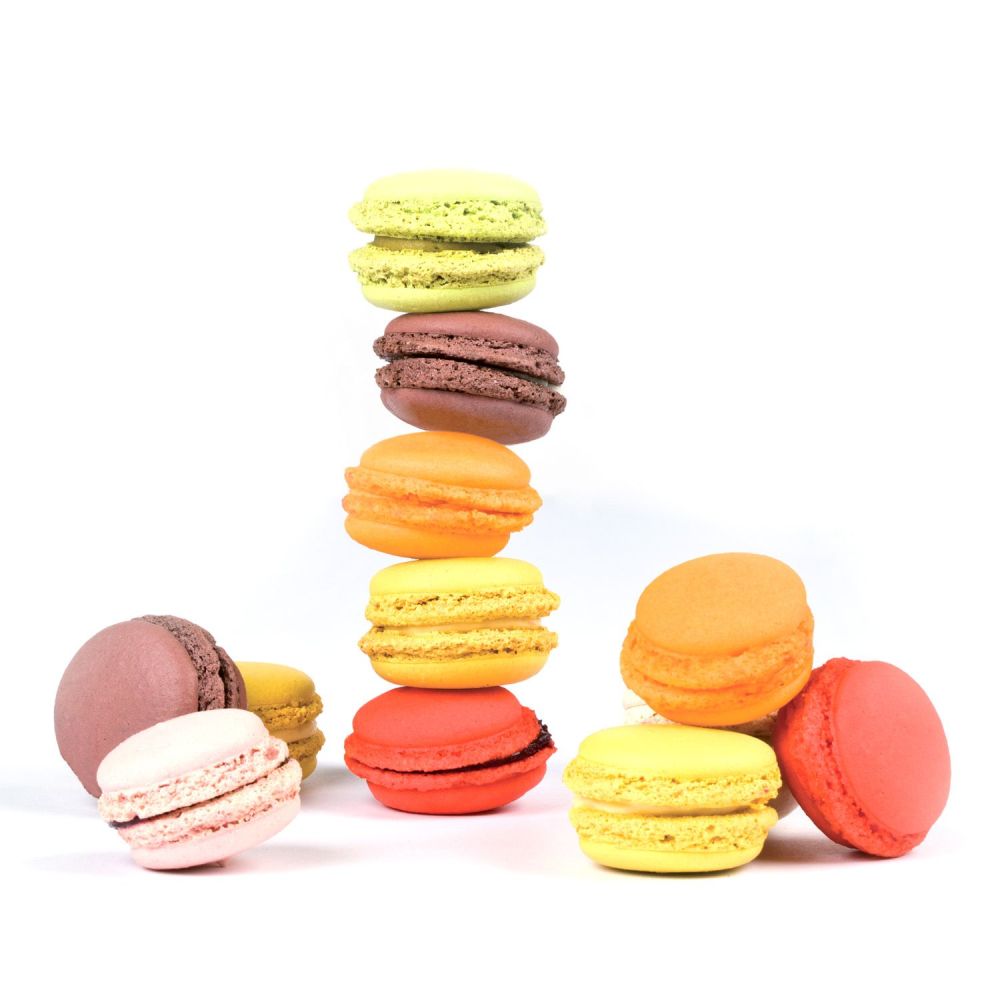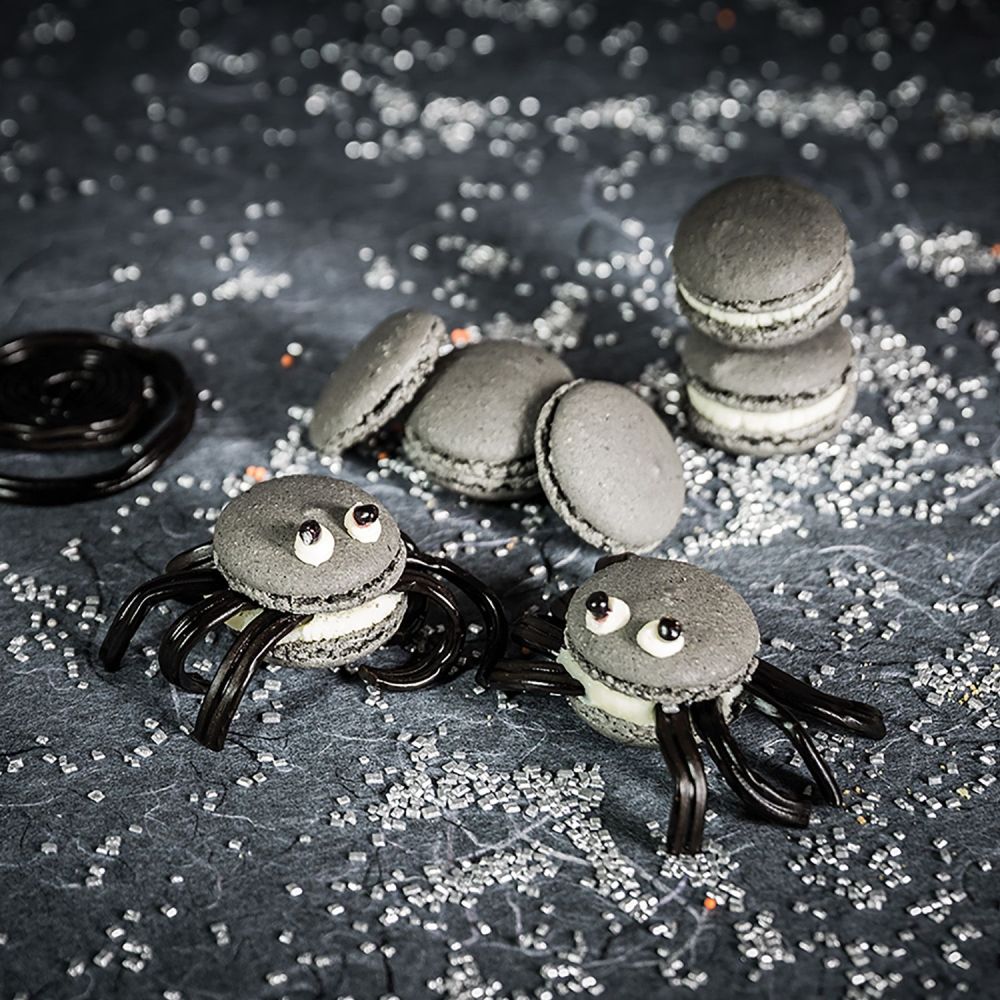 Silicone form - SilikoMart - Macaroons, 24 pcs.
Macaroni form made of durable platinum silicone. There are 48 round cavities for macaroons on the mat, from which you can prepare 24 cookies. Thanks to the mat, all macaroons will have the same diameter and perfectly round shape. Baked and cooled macaroons can easily be removed from the silicone mold. Just put them in jam or any cream and refined sweet almond cookies ready. You can also bake other cakes, e.g. small biscuits or coconuts. The cavities can also be filled with jelly or chocolate. Sweet discs formed after solidification will be used to decorate cakes, desserts or ice cream cups.

FORM DIMENSIONS: 300 x 400 x 1.5 mm
NESTS DIAMETER: 35 mm
NUMBER OF NESTS: 48 pcs.
MATERIAL: platinum silicone
PATTERN NUMBER: MAC01
PACKAGE: 1 pcs.
PRODUCENT: SilikoMart
SYMBOL: SM-23.041.00.0065