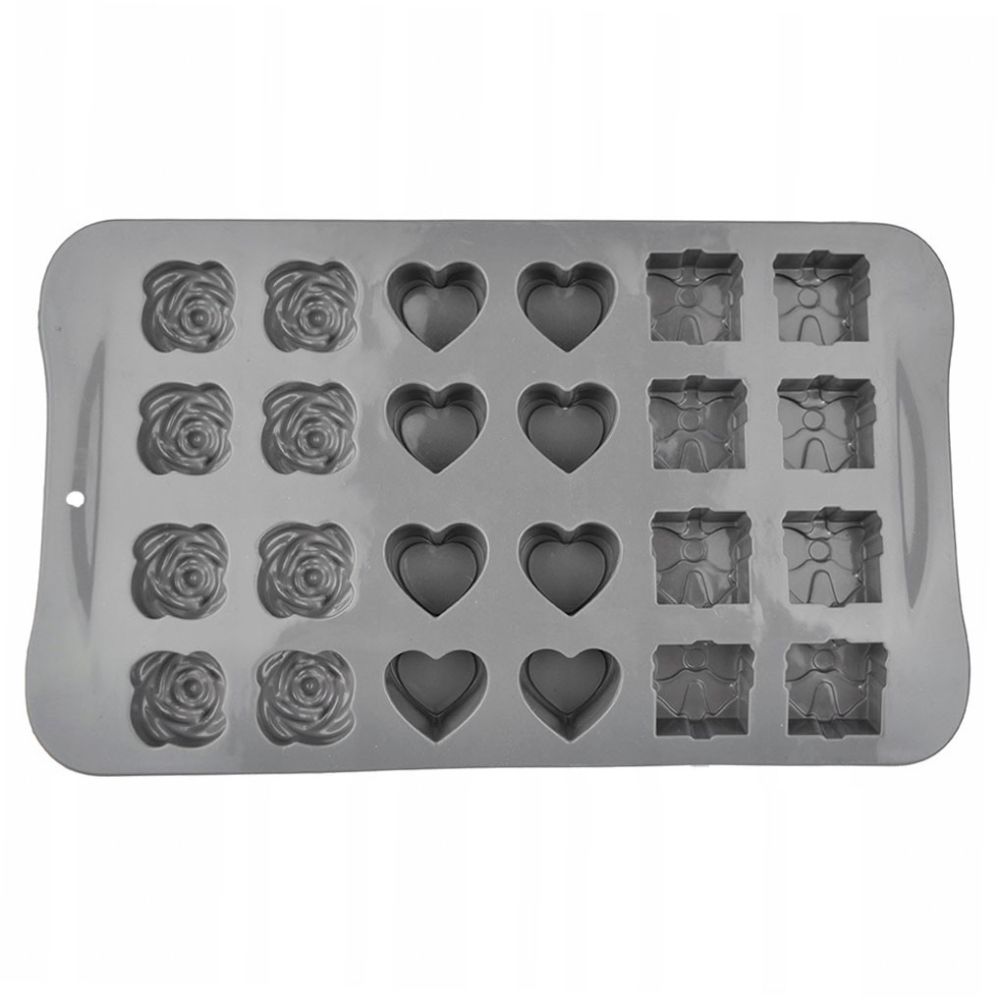 Silicone mould for chocolates - mix, 24 pcs.
Silicone baking mould. Perfect for cookies and pralines. You can also make ice cubes there. Light and practical. No fat or flour is used for baking. The dough does not stick, it pulls out perfectly. It does not absorb odors and does not soak up liquids. The material is resistant to temperatures from -40 to +200 ° C and baking for no longer than 20 minutes.
COLOR: gray
MOULD DIMENSIONS: 23 x 14 x 1.8 cm
MOLDS DIMENSIONS: 2-2.5 cm
NUMBER OF MOLDS: 24 pcs.
MATERIAL: silicone
PACKAGE: 1 pc.
SYMBOL: BB-1544