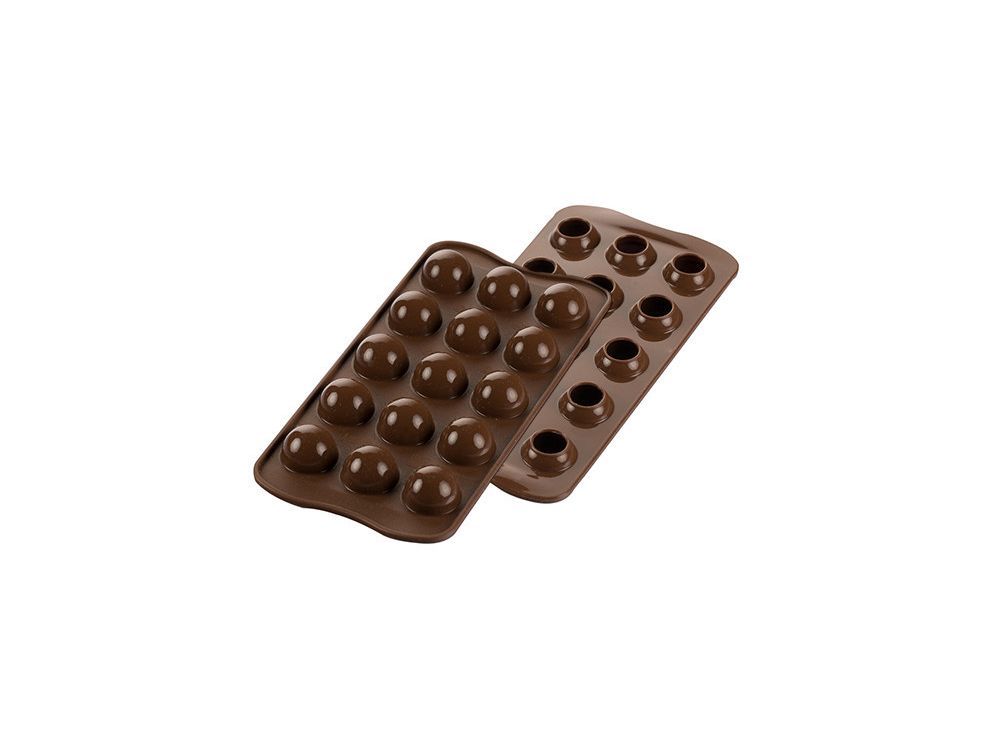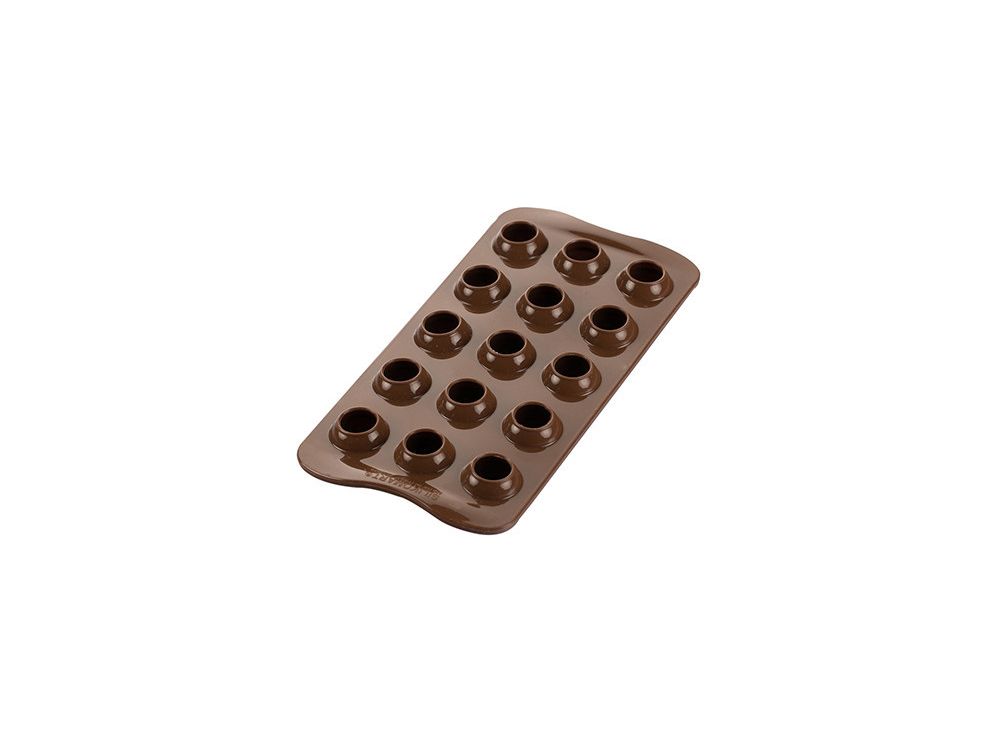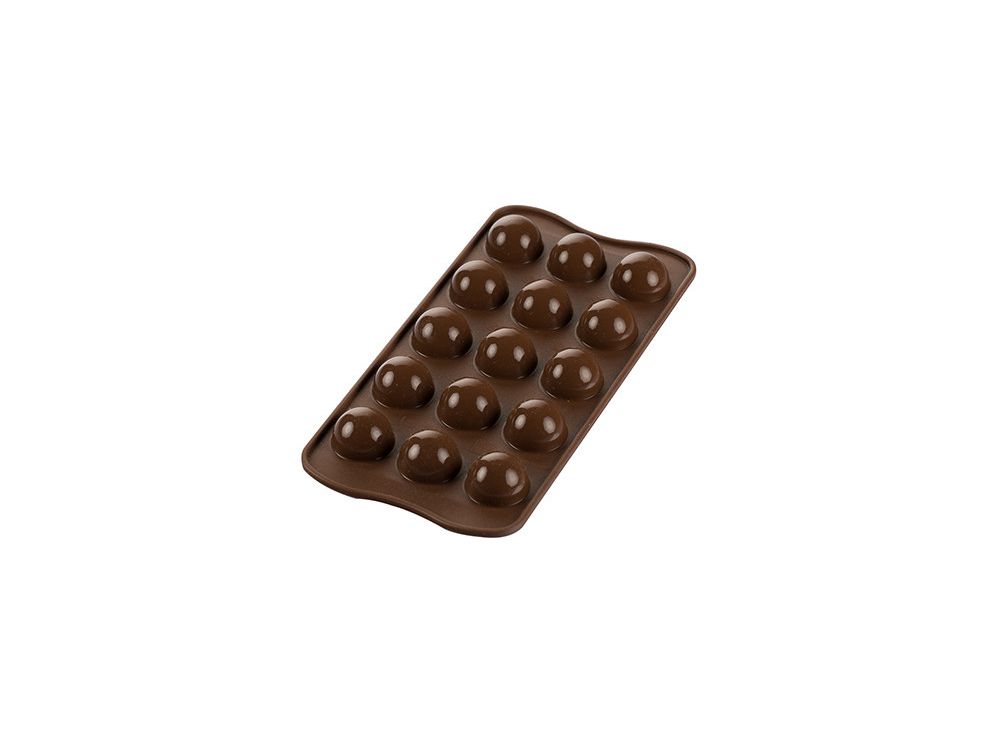 Silicone form - SilikoMart - Tartufino, 3D, 15 pcs.
There are 15 ball-shaped sockets in the form. The mold is used for making homemade pralines, but you can also prepare homemade fruit jellies, colorful jellies, marshmallow or mini cookies. Ball-shaped sweets can be used to decorate a cake or cupcakes. Making homemade sweets will be great fun for children. The form is made of very good quality platinum silicone. The silicone used is flexible, durable and does not lose shape even after many uses. The form is easy to clean, does not absorb unwanted odors and is non-stick. Only before the first baking, the mold should be gently greased and it will retain its properties. The mold is resistant to high and low temperatures. Aesthetic packaging makes the product ideal for giving loved ones in the form of a gift.

COLOR: brown
FORM DIMENSIONS: 112 x 240 x 27 mm
TOTAL CAPACITY: 120 ml
NUMBER OF NESTS: 15
NESTS CAPACITY: 8 ml
MATERIAL: platinum silicone
PATTERN NUMBER: SCG50
PACKAGE: 1 pcs.
PRODUCENT: SilikoMart
SYMBOL: SM-22.150.77.0065