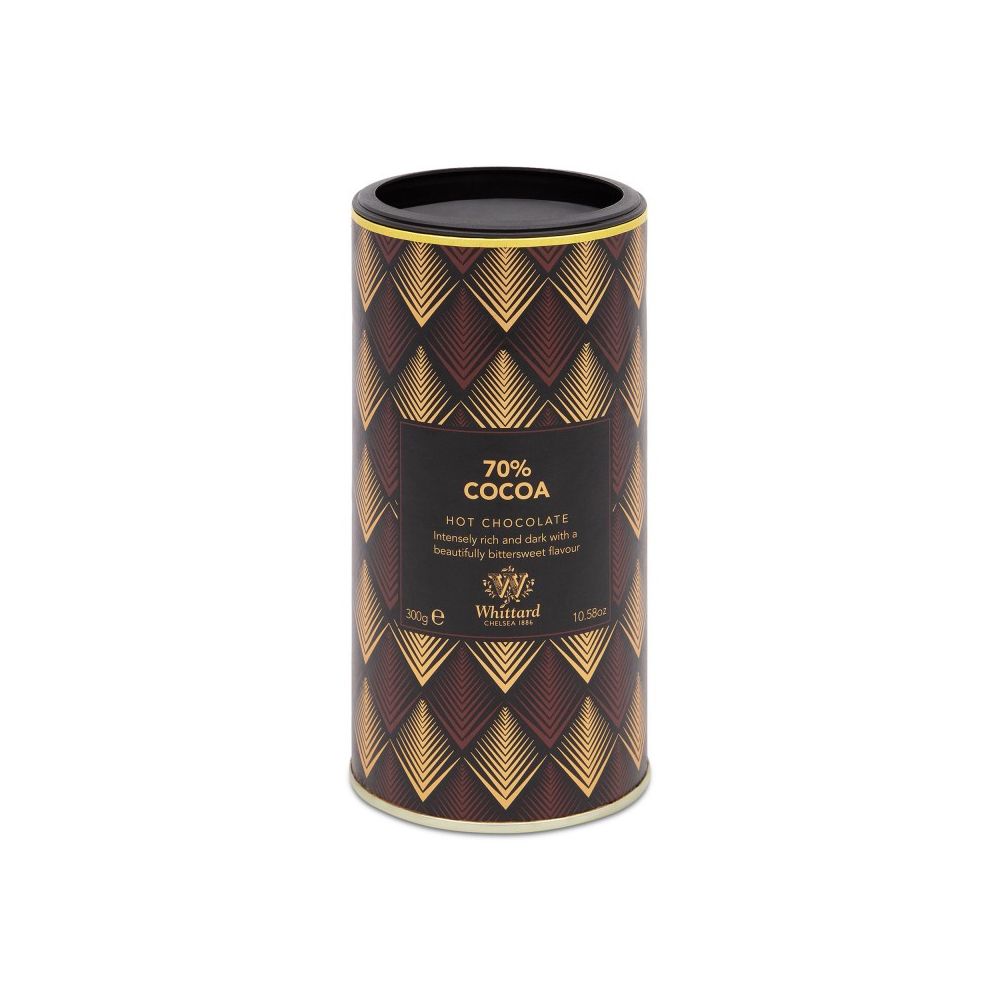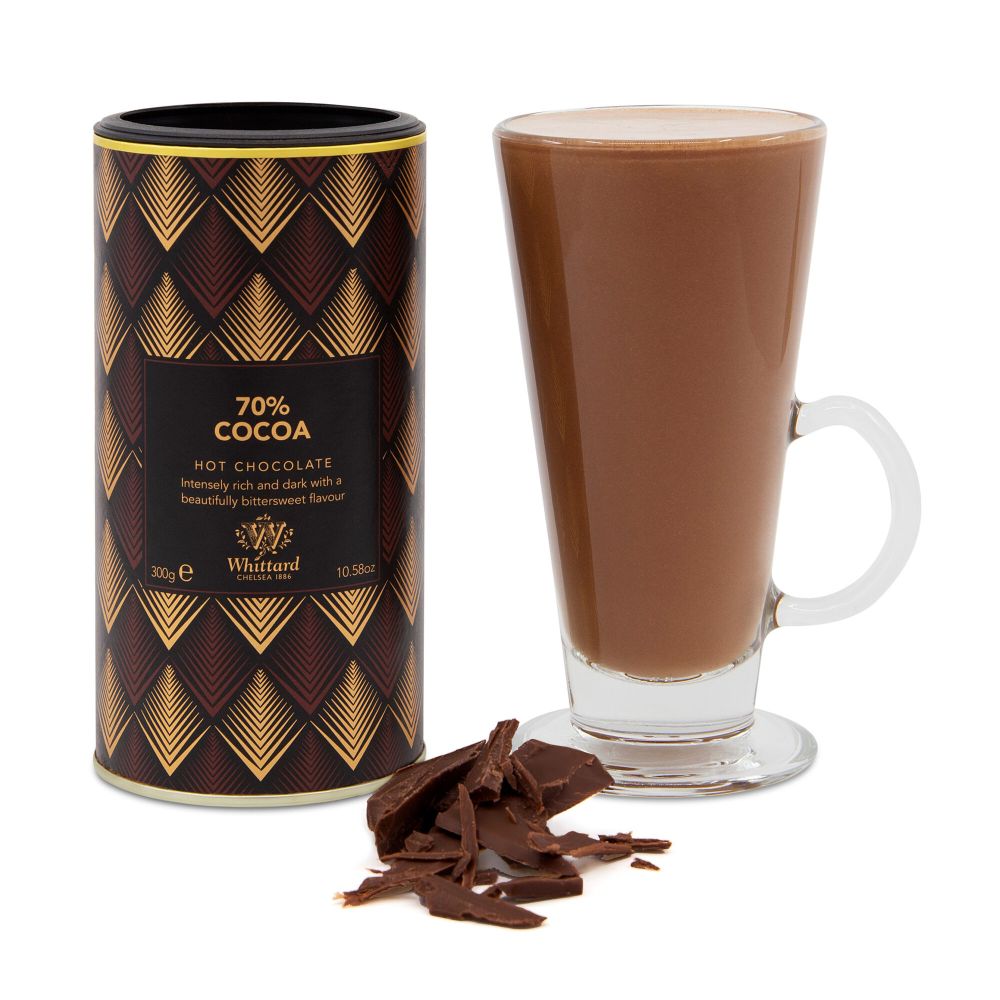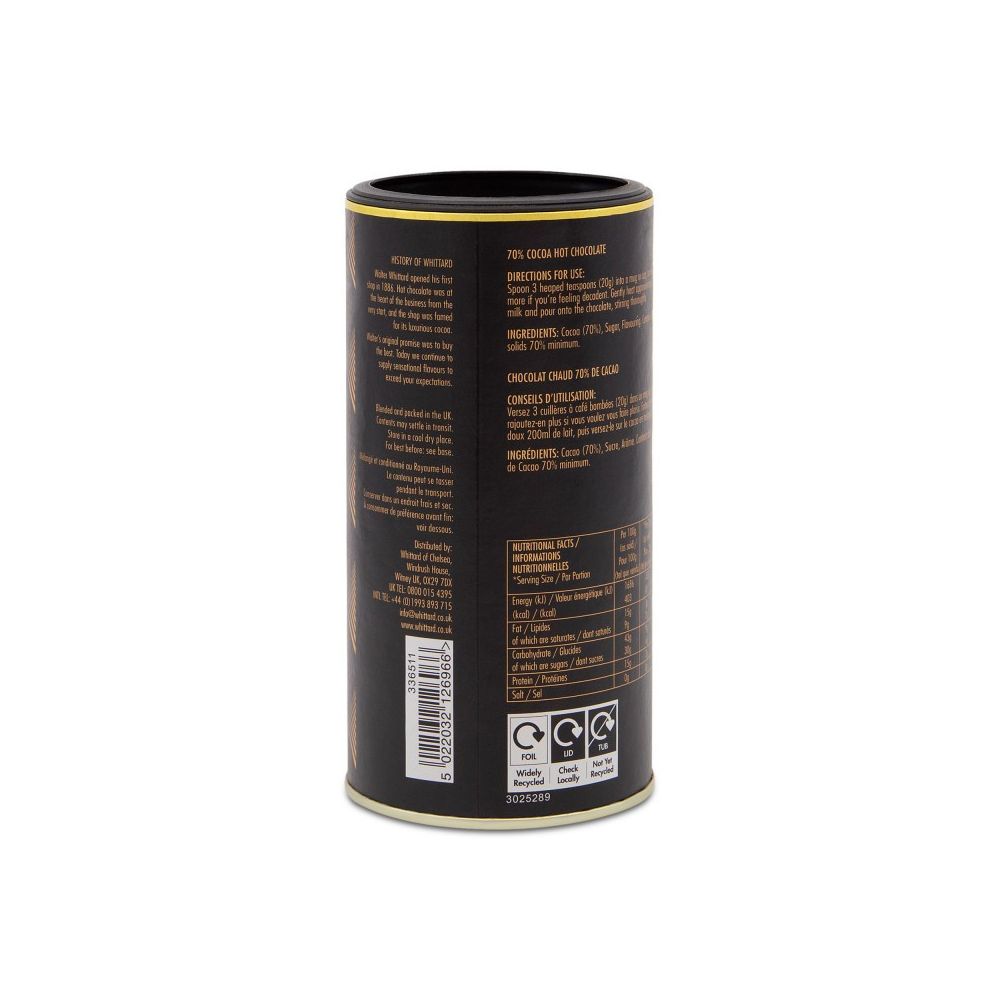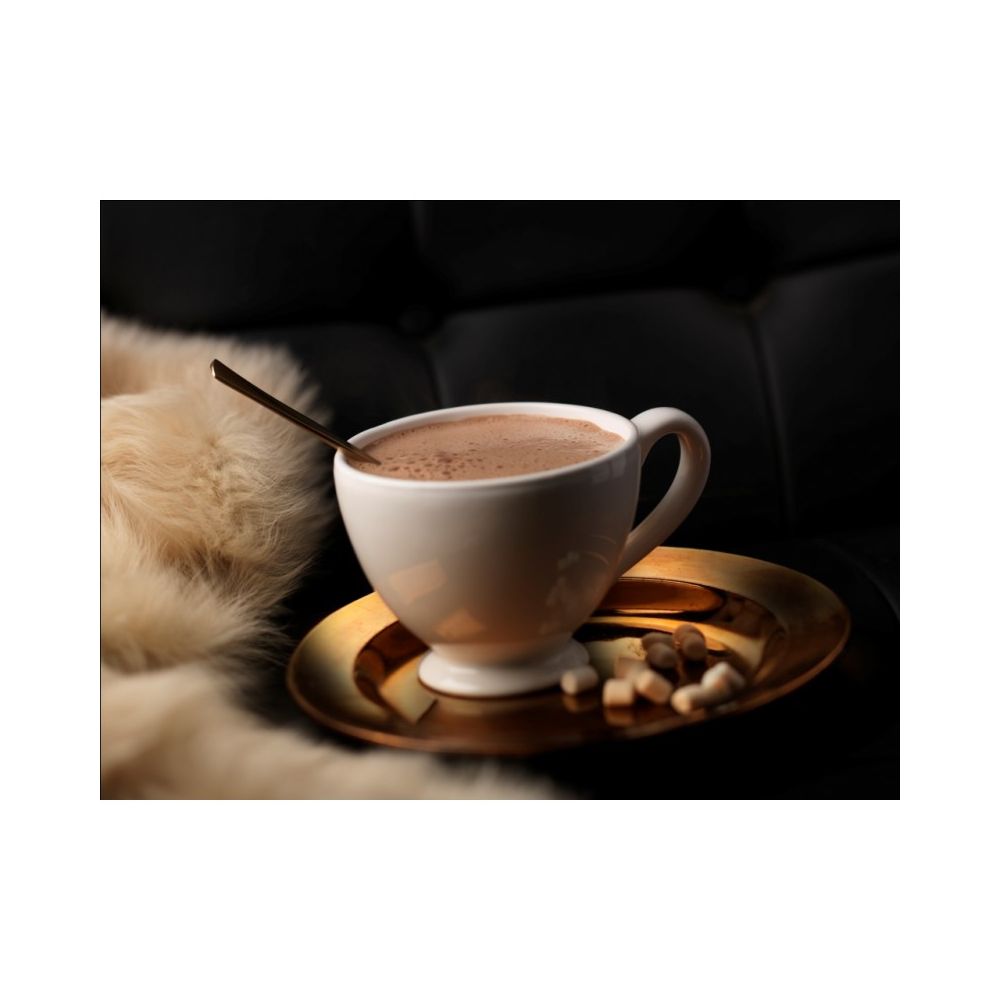 Luxury 70 % hot chocolate in powder - Whittard - dark, 300 g
Feel luxuriously trying the classic taste of hot drinking chocolate with a delicate texture. Made from cocoa butter made from cocoa beans from Ivory Coast. The product is packed in a unique packaging, perfect as a gift for a chocolate lover. Hot drinking chocolate goes perfectly with marshmallows. Preparation of hot chocolate: 3 teaspoons (20g) (at your discretion, you can add more teaspoons) to a cup, gently heat about 200 ml of milk, pour the chocolate and mix. There is no need to add sugar.

TYPE: dark chocolate
COMPOSITION: sugar, cocoa (70%), dextrose, salt, aromas.
PACKAGE: 300 g
PRODUCENT: Whittard
SYMBOL: WH-126966