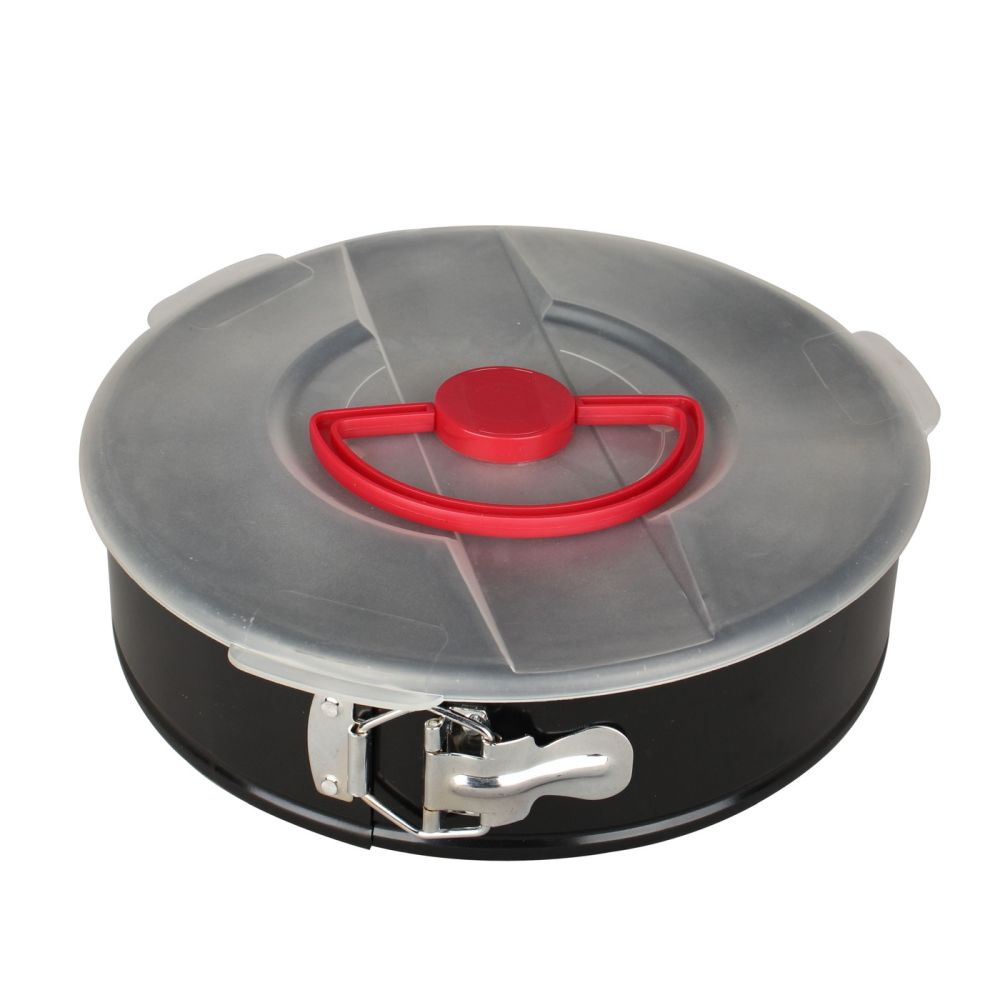 Cake tin with lid - Tadar - round, 26 cm
A baking mold with a Goldflon coating has been designed to make baking easier. Made of high quality carbon steel ensure even heating of the dish, and a specialized non-stick coating prevents sticking. Durable performance that will allow you to use it for many years and will allow quick and easy care.

DIMENSIONS: 22 x 22 x 7 cm
MATERIAL: non-stick carbon steel
PACKAGE: 1 pcs.
PRODUCENT: Tadar
SYMBOL: TAD-758245