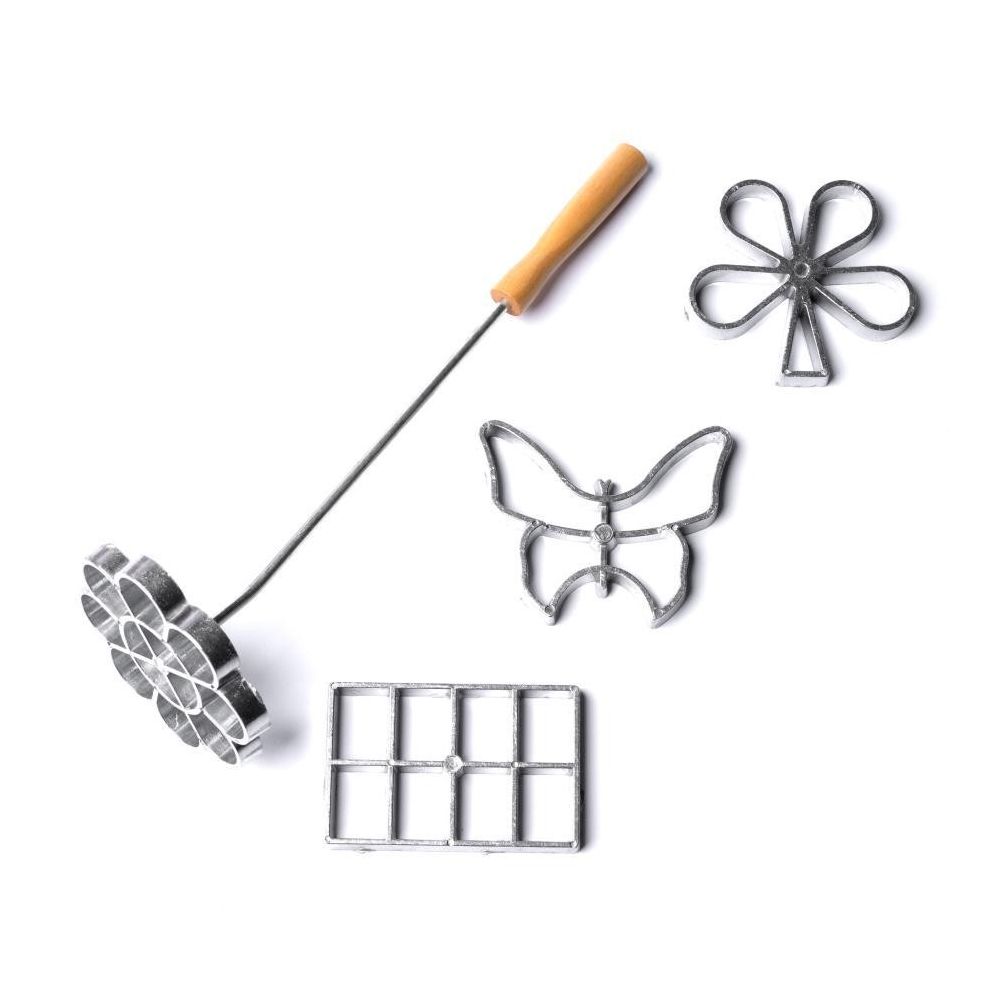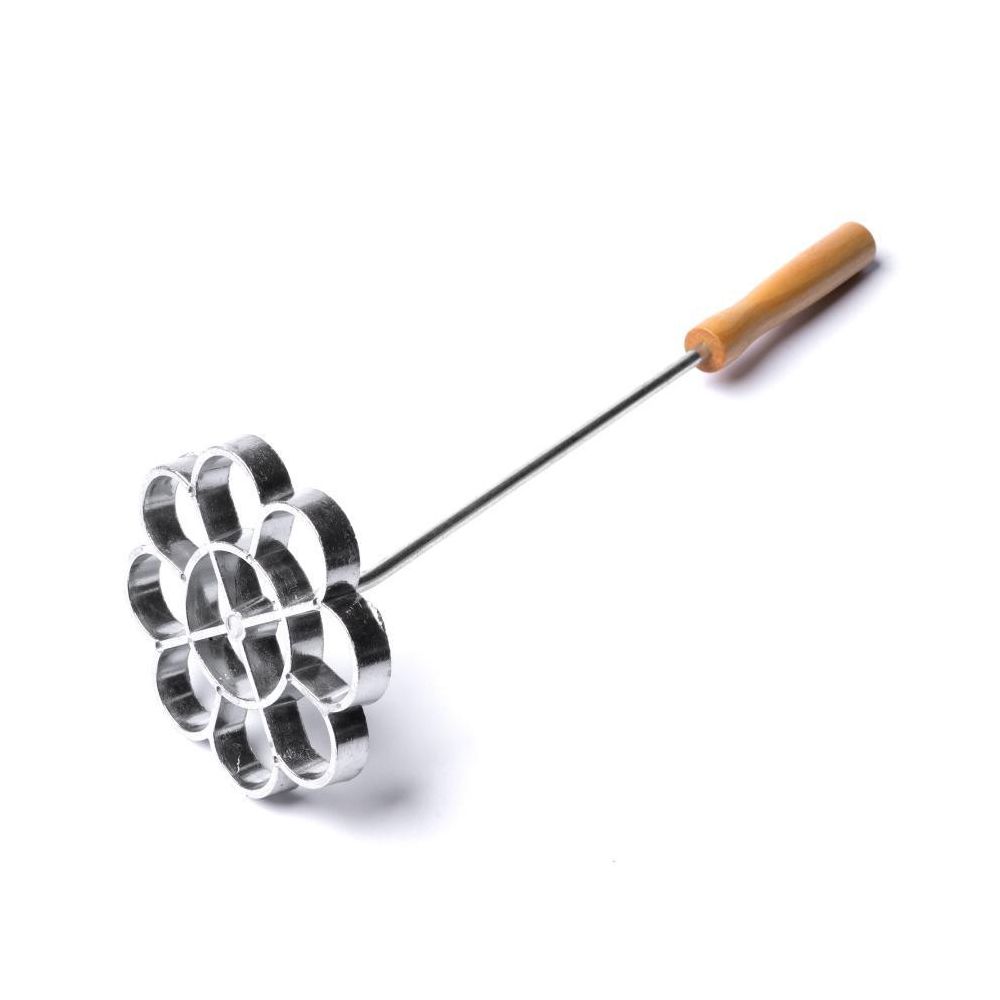 Cookie cutters - Tadar - 4 pcs.
Handy and various rosettes for frying cookies in deep fat. You can create as many as four types of crunchy cookies from pancake dough quickly and with little effort. The set has a non-heating handle, which provides very good protection against accidental burns. The cookies easily leave the mold while maintaining their charming shape. The set contains four different shapes to choose from.

HANDLE LENGTH: 26 cm
NUMBER OF TIPS: 4 pcs.
TIP SHAPE: flower, clover, star, butterfly
MATERIAL: stainless steel
PACKAGE: 5 items
PRODUCENT: Tadar
SYMBOL: TAD-400756