Food printer Decojet Mini - Modecor - A4 format
The Decojet A4 Mini food printer is a solution for all those who care about the quality of the prints they offer and at the same time need a compact device that can fit in any confectionery or decoration store. When you buy a Modecor printer, you also get a set of dyes (4 cartridges) and the Decojet Creator program, dedicated to quick and intuitive graphics processing. Highest quality of edible media Modecor guarantees the highest print quality with minimal ink consumption. Both the printer and the dedicated inks have all the necessary approvals for contact with food, in accordance with European Union directives. Windows Vista, 7, 8 or 10 operating system is required to use the device.
Decojet A4 Mini can print on the following types of food media in A4 format:
- Wafer paper
- Wafer paper extra smooth
- Thin wafer paper
- Sugar paper
- FREETOP sugar-free paper
- Chocotransfer white chocolate pouches
SPECIFICATION:
- PC printing, mirroring, cloning and poster making
- Wireless and Wi-Fi connection: using a computer (in the Decojet MINI model - not available from the smartphone)
- High print speed: print one page in as little as 1.20 minutes (high quality) using a computer.
- Resolution: 5760x1440 dpi
- Affordable single cartridges: 4 colors, only replace the missing color
- The package includes: printer drivers, user manual, food certificates, European Union directives.
- Modecor Decojet Creator software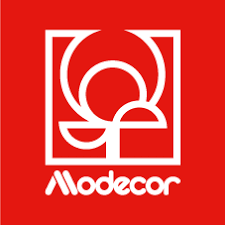 COLOR: black
DIMENSIONS: 39 x 22.1 x 37.7 cm
WEIGHT: 5.8 kg
PRODUCENT: Modecor Italiana
SYMBOL: MOD-30595