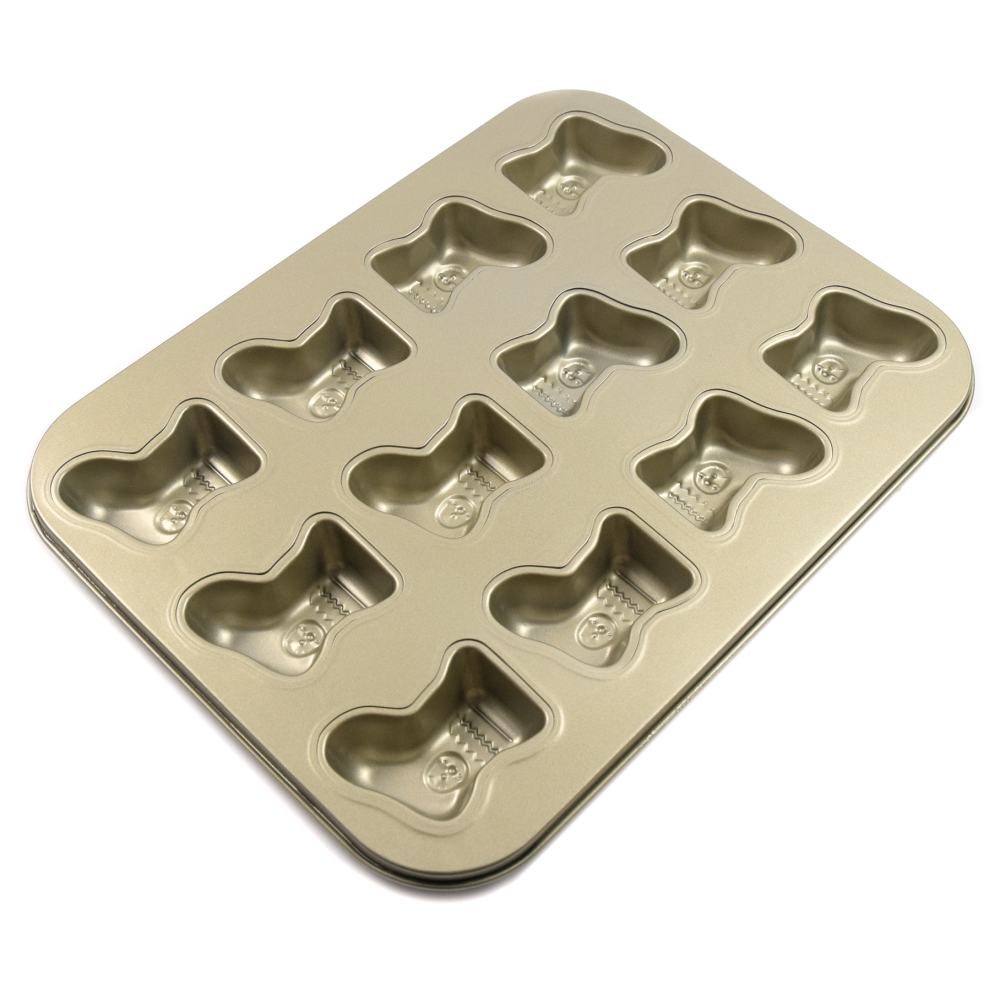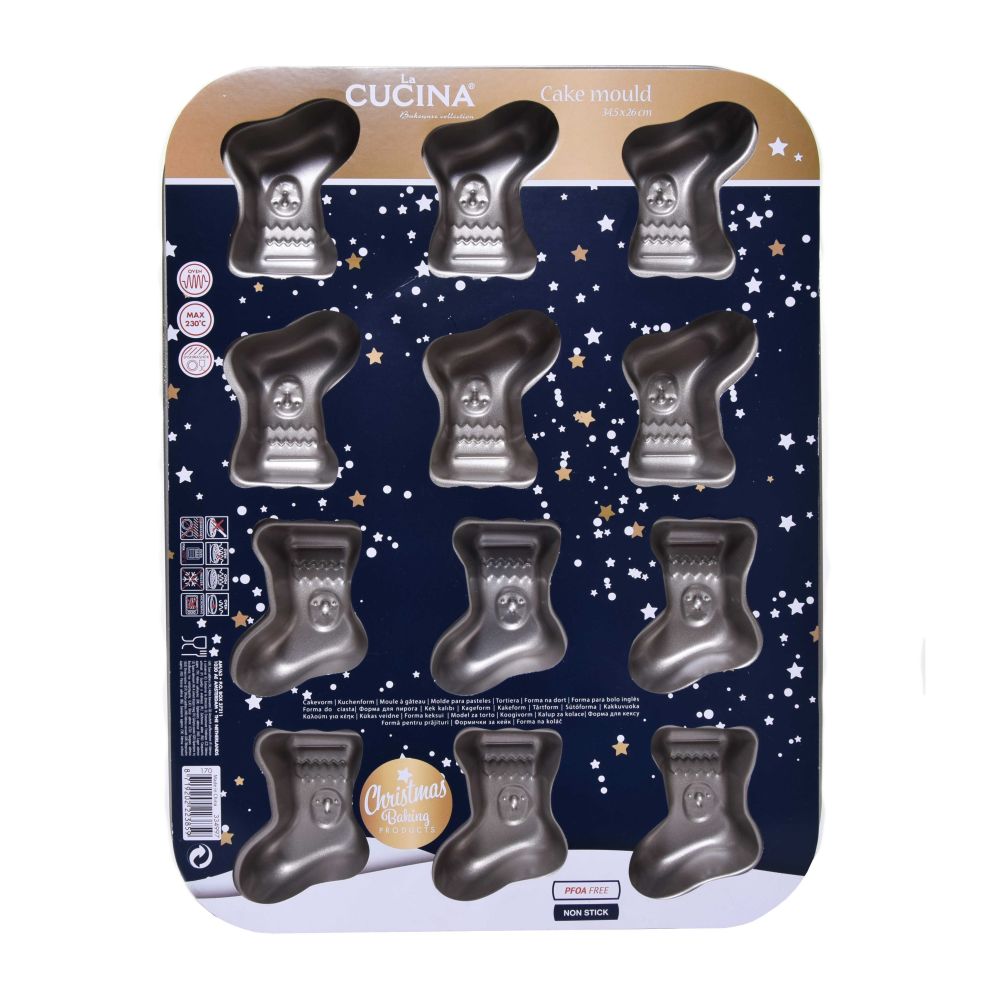 Cake mould - La Cucina - christmas stocking, 12 pcs.
19,90 zł

9,95 zł

Lowest price within 30 days before promotion:

9,95 zł
A high-quality mould that will help you prepare the perfect Christmas cookies in the shape of socks. The mold is made of high-quality steel, additionally covered with a non-stick coating. Before baking it is enough to gently grease the mold cavities. Made of materials safe for health and neutral for food. Washing in a dishwasher is not recommended.

COLOR: gold
DIMENSIONS: 34.5 x 26 cm
MOLDS DIMENSIONS: 7 x 5.5 cm
NUMBER OF MOLDS: 12 pcs.
MATERIAL: steel with non-stick coating
PACKAGE: 1 pc.
PRODUCENT: La Cucina
SYMBOL: LCU-223859-ŚS