New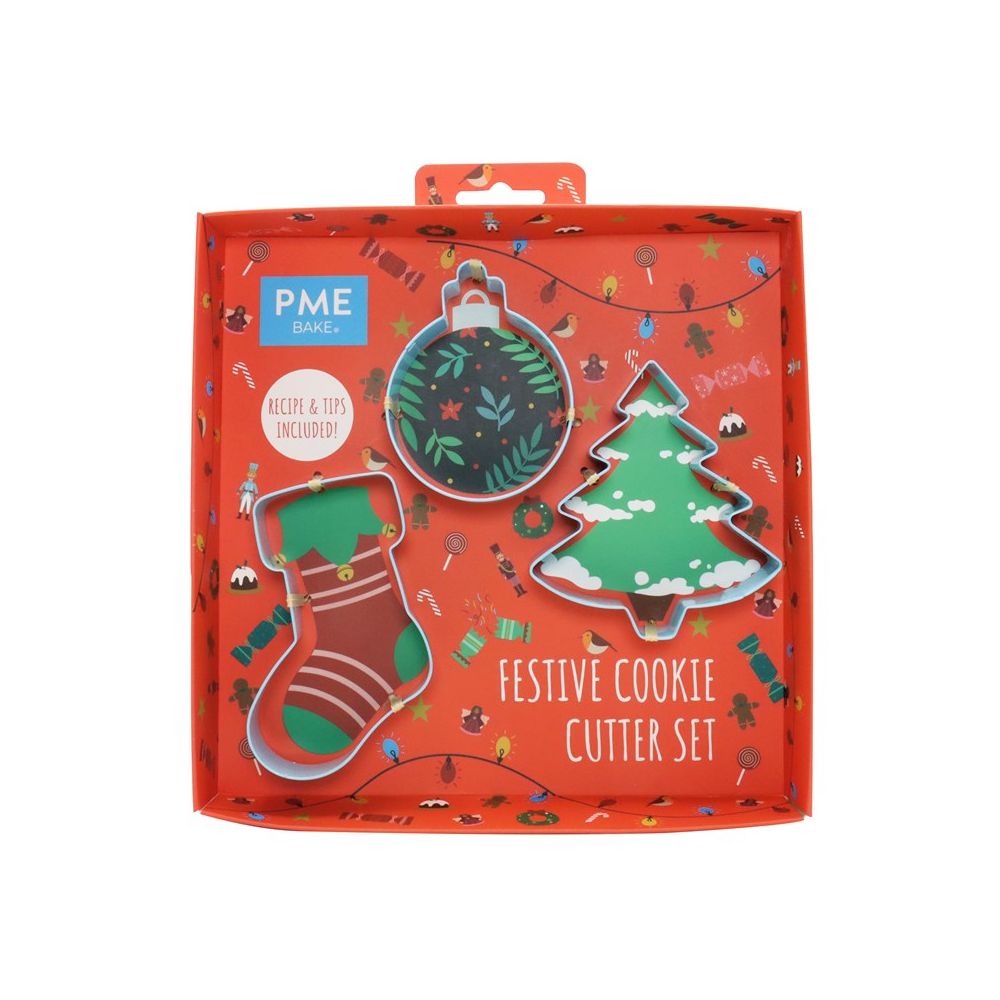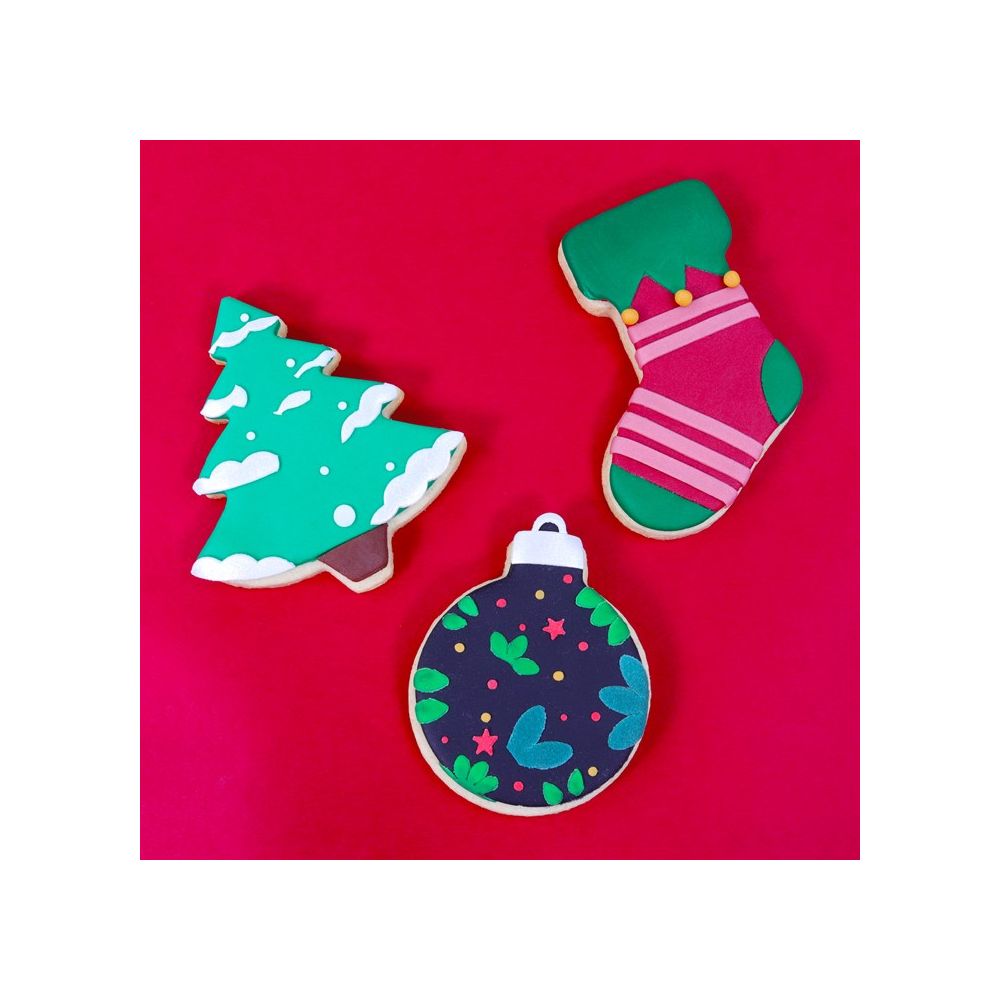 Christmas cookie cutters Festive Cookie - PME - 3 pcs.
A set of Christmas cookie cutters in the shape of a sock, a Christmas tree and a bauble from the renowned PME brand. Also ideal for cutting out decorations from fondant or marzipan and for creating unique decorations for cakes, cakes and muffins. Made of high-quality stainless steel. They have a profiled edge that ensures comfortable holding and pressing, so they will be safe for the hands of children who are happy to help in the kitchen.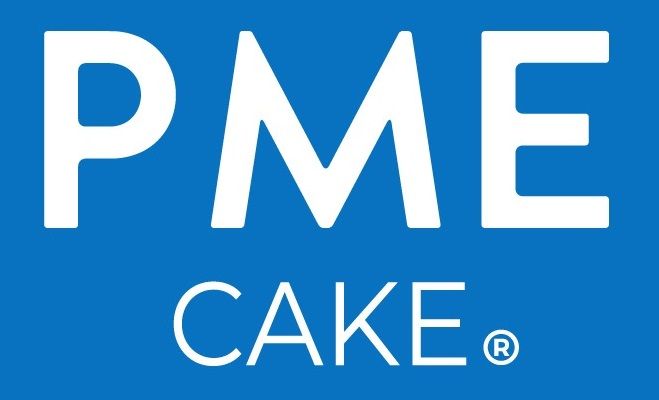 MOLD LENGTH: 8 - 9,5 cm
MATERIAL: stainless steel
PACKAGING: 3 pcs.
PRODUCENT: PME
SYMBOL: PME-SCB710