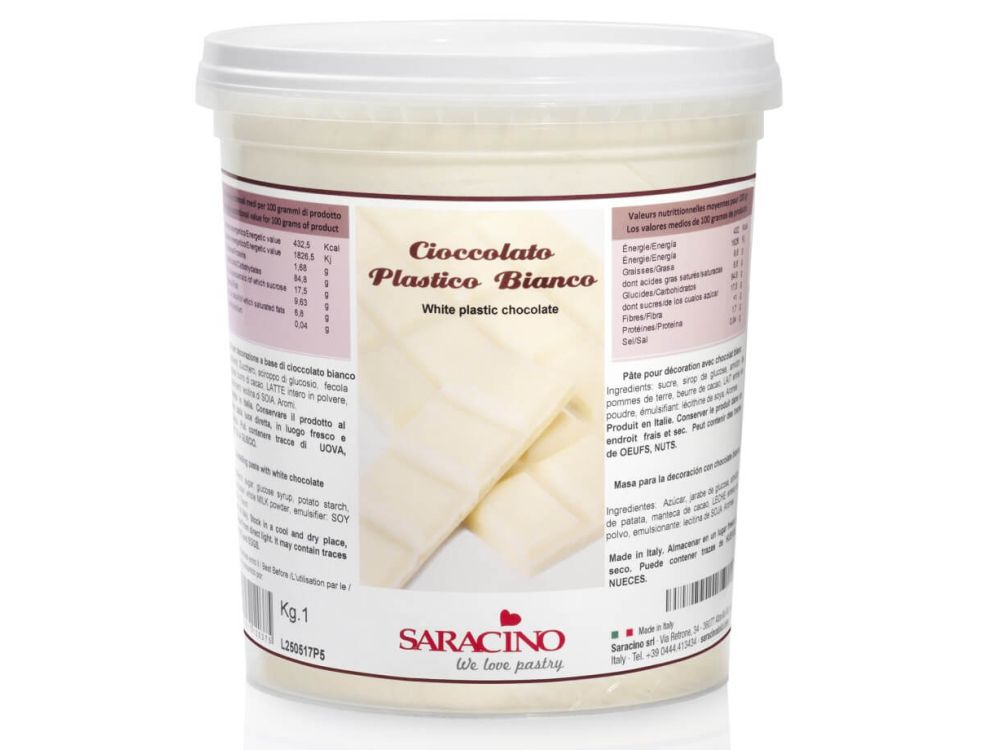 Chocolate modelling paste - Saracino - white, 1 kg
Modelling chocolate is great to work with as it holds its shape very soon after placing it in position. If hands get too warm, or the weather is warm, either work with it in the cooler morning/evenings or place in the fridge intermittently whilst modelling to keep it shape. You will find it smooths/blends easily when adding pieces to sculpted work, and wearing plastic gloves helps. The modelling chocolate also takes color well (airbrushing, paste color and color dusts). Before use work the product in order to obtain a soft elastic pliable consistency. If product is too hard to work it can be placed in a microwave for 5/10 seconds and heated gently to make softerThe product is to be stored in a cool and dry place and shielded from direct light.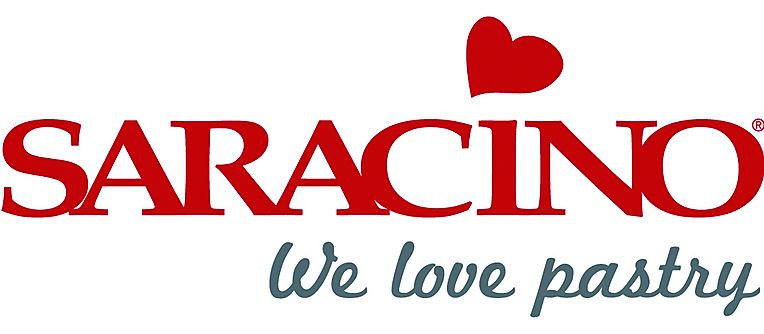 COLOR: white
INGREDIENTS: white chocolate 32% (sugar, whole milk powder, cocoa butter, emulsifier: SOY lecithin, flavor); sugar, glucose syrup, potato starch.
PACKAGE: 1 kg
PRODUCENT: Saracino
SYMBOL: SAR-DEC001K1