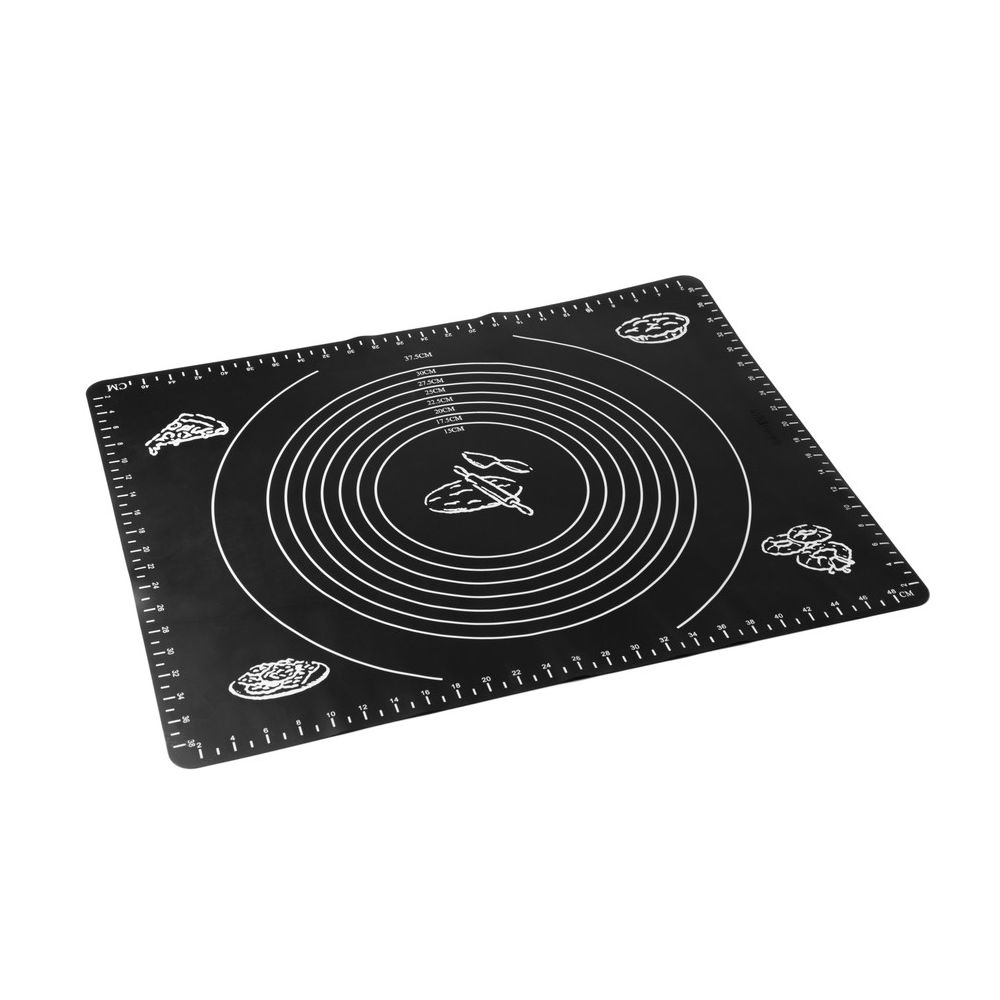 Silicone mat - Tadar - black, 50 x 40 cm
Silicone mats replaced heavy carpets that were the equipment of our grandmother's kitchen. Compared to them, they are more practical - the silicone mat is easier to store, you don't have to carry it like a wooden board. You can easily wash the mat after using it. The heat resistance of the silicone mat can also be used as baking paper or when you need to put together a hot pot from the oven - the mat will successfully replace the pad for hot dishes. Rolled into a roll it will fit in a drawer. It can also remain on the countertop as a practical decorative element.

COLOR: black
DIMENSIONS: 50 x 40 cm
MATERIAL: silicon
PACKAGE: 1 szt.
PRODUCENT: Tadar
SYMBOL: TAD-410878