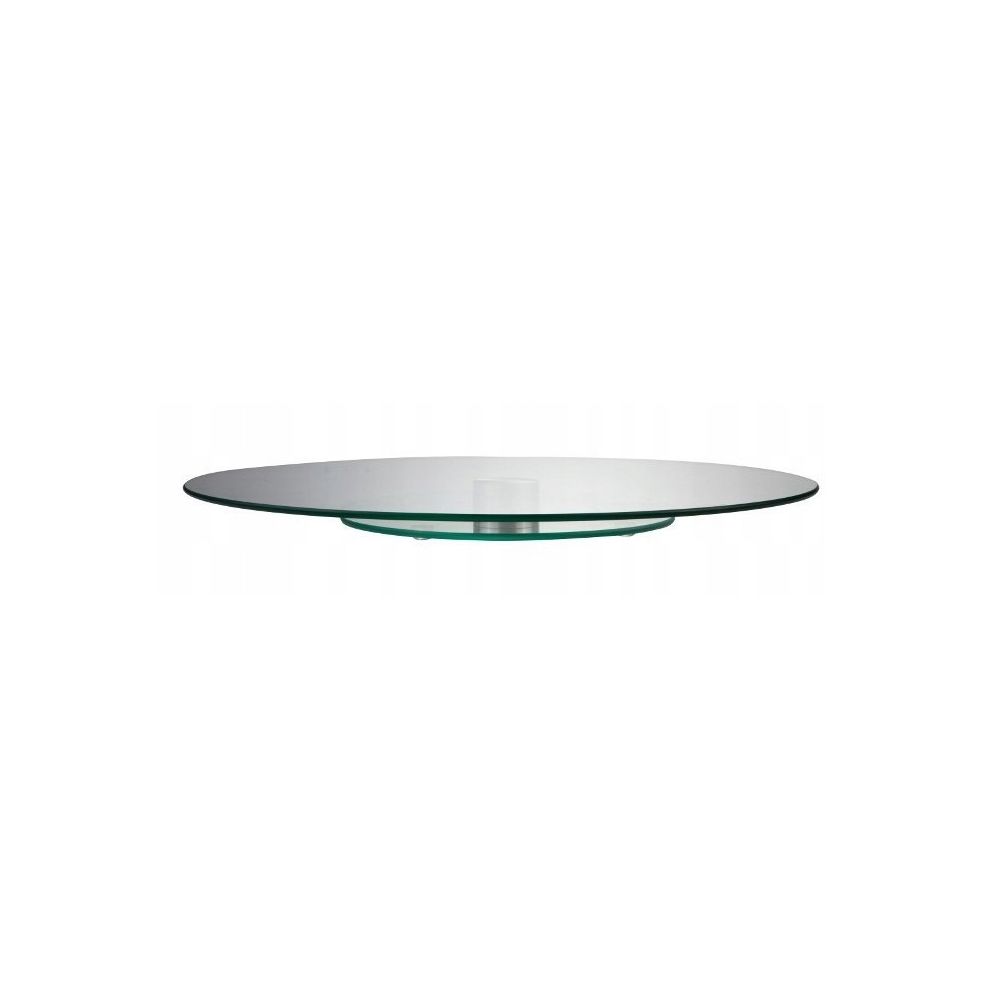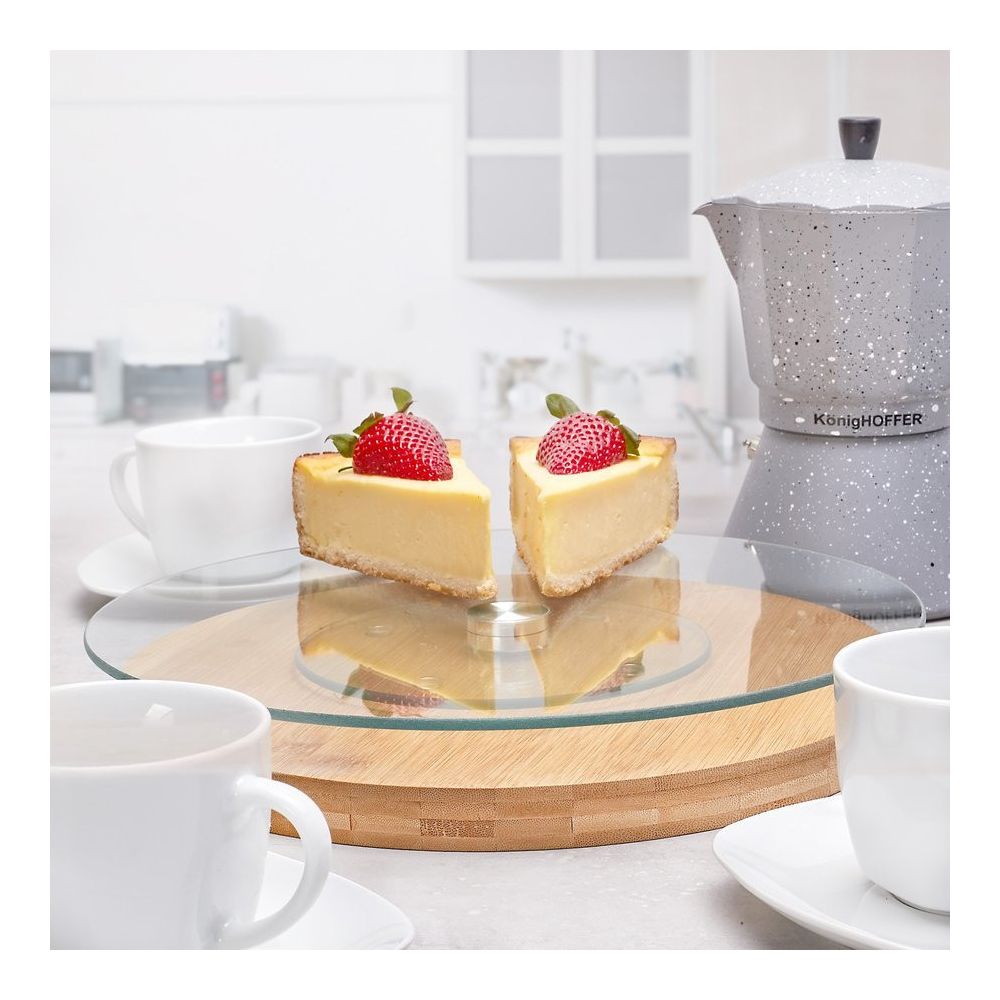 Glass cake stand - Tadar - round, 30 cm
Rotary cake made of glass. The design makes it easier for guests to reach for their favorite piece of cake. The cake tin is perfect for family gatherings, teas or other celebrations. It will effectively present sweets to please the eye of every guest and household member. You will save space in kitchen cabinets, because the cake tin is low and its storage is not burdensome.

DIMENSIONS: 30 x 30 x 2.2 cm
MATERIAL: glass, chromed metal
PACKAGE: 1 pcs.
PRODUCENT: Tadar
SYMBOL: TAD-730241