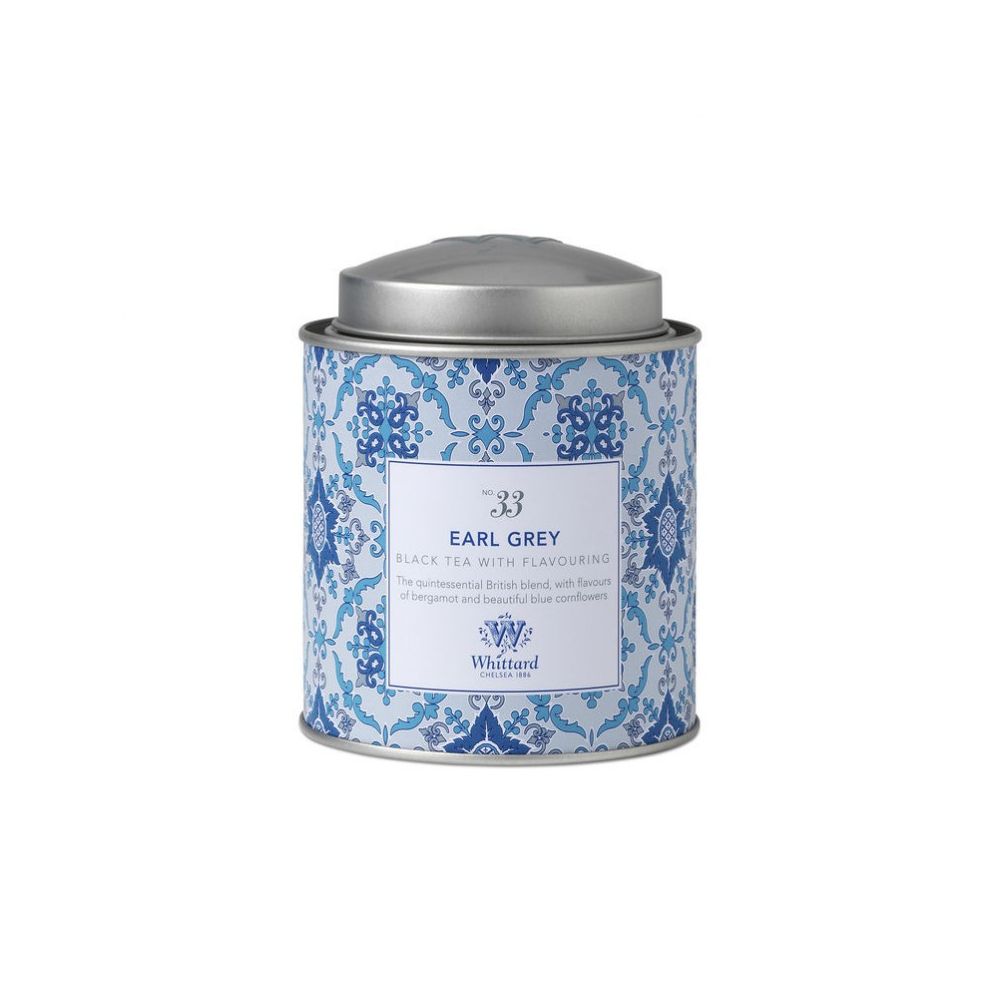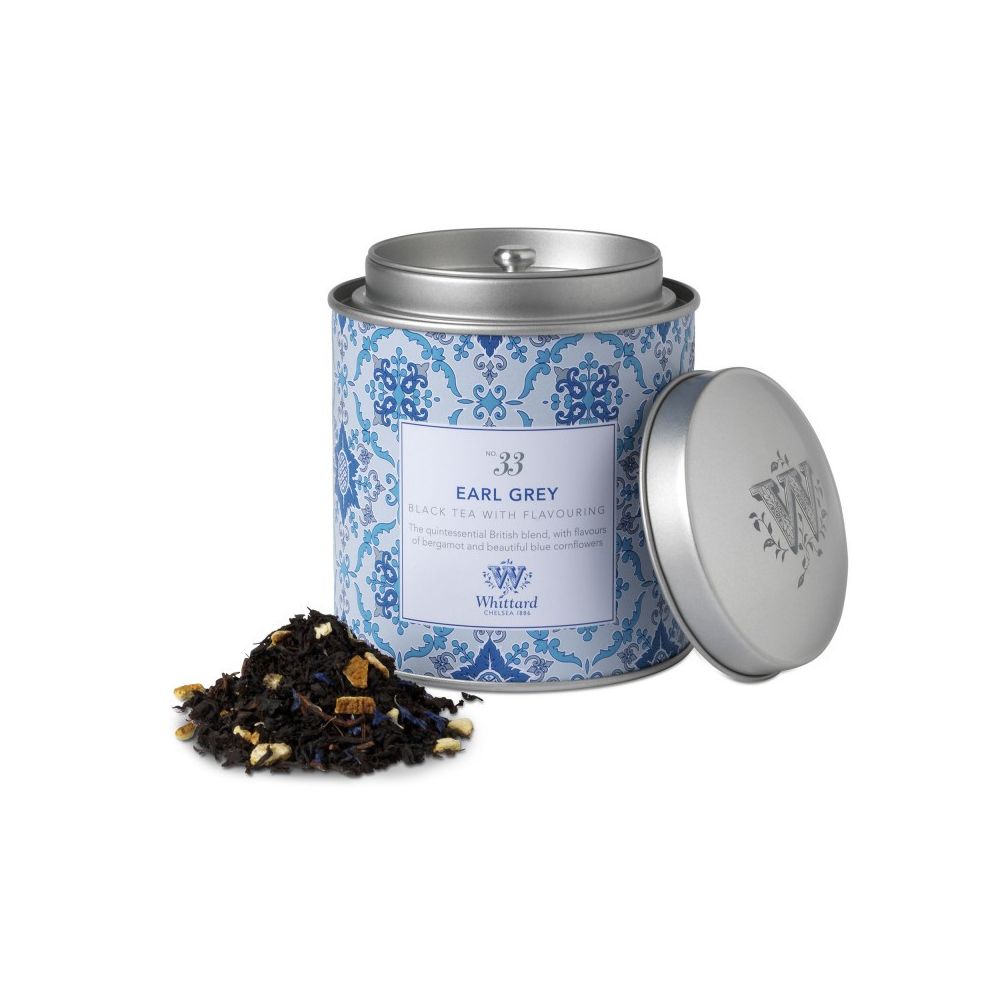 Earl Gray Tea - Whittard - 100 g
Earl Gray - Elegantly light, designed to spend time quietly reading a book or talking. The outstanding aroma of the citrus flavor of bergamot. The name comes from the 19th century from the Prime Minister of Great Britain. Best steamed weak, served without milk. A typical British blend with a bergamot aroma and beautiful blue cornflowers. Product in a decorated metal can. Perfect for a Christmas gift or other occasions. Suitable for vegetarians and vegans. Brewing method: 2g of tea (1 teaspoon) pour boiling water and brew for 3-5 minutes.

TYPE: Earl Gray No. 33, leafy
INGREDIENTS: black tea, orange peel, bergamot aroma, 1% cornflower flakes.
PACKAGE: 100 g
PRODUCENT: Whittard
SYMBOL: WH-138334