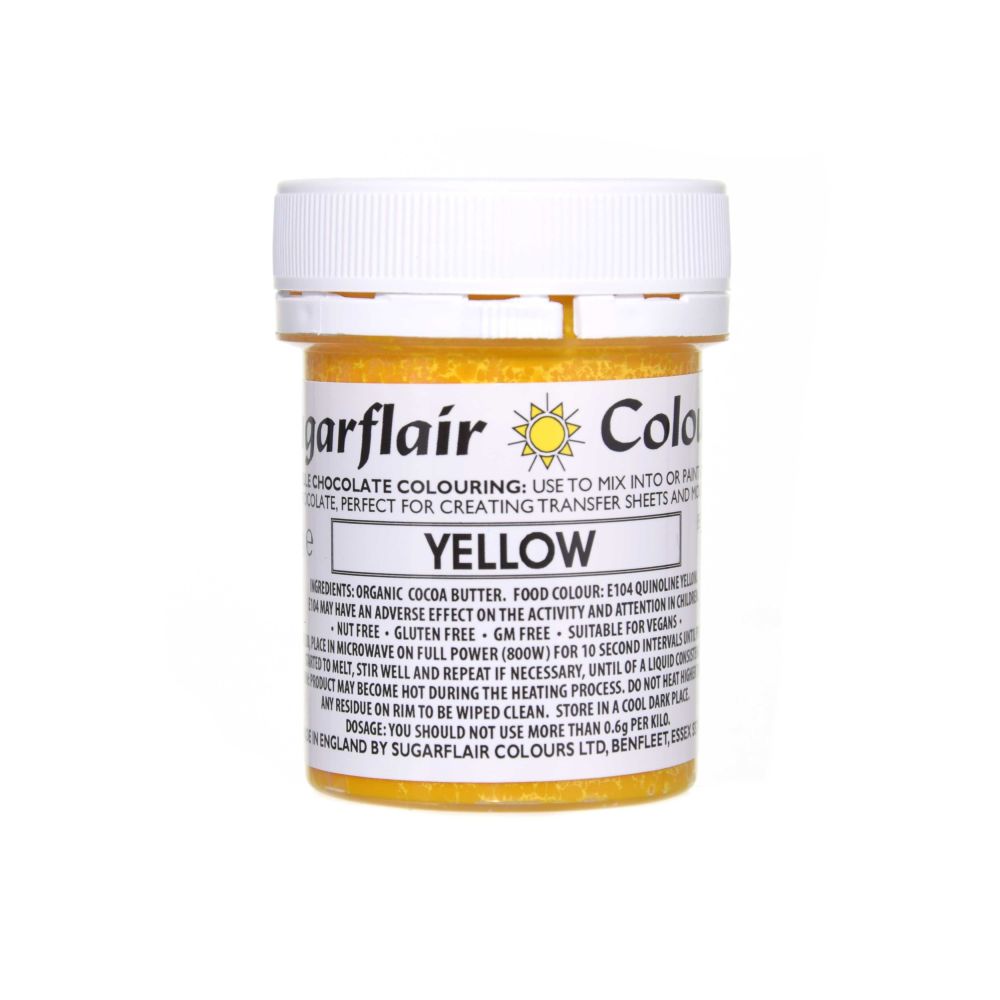 Chocolate dye - Sugarflair - Yellow, 35 g
Sensational dye, designed for chocolate painting or to create your own transfer films in different colors. A wide range of colors and ease of use make them an excellent product for decorating handmade chocolate decorations, e.g. pralines. The container should be put in the microwave for a few moments to melt the dye and the product is ready for use. With a brush on chocolate foil, we can paint colorful patterns, which after freezing can be applied to ready chocolates. The colors match white chocolate perfectly.
How to use: unscrew the cap and heat (microwave oven / water bath) until the dye dissolves, stir while dissolving, screw on the cap and shake. Do not exceed the temperature of 40 degrees. Then cool to 27 degrees.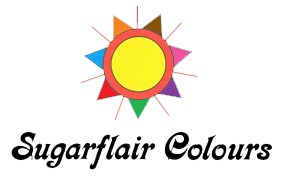 COLOR: yellow
INGREDIENTS: cocoa butter, colour: E104
PACKAGE: 35 g
PRODUCENT: Sugarflair
SYMBOL: SGF-C303