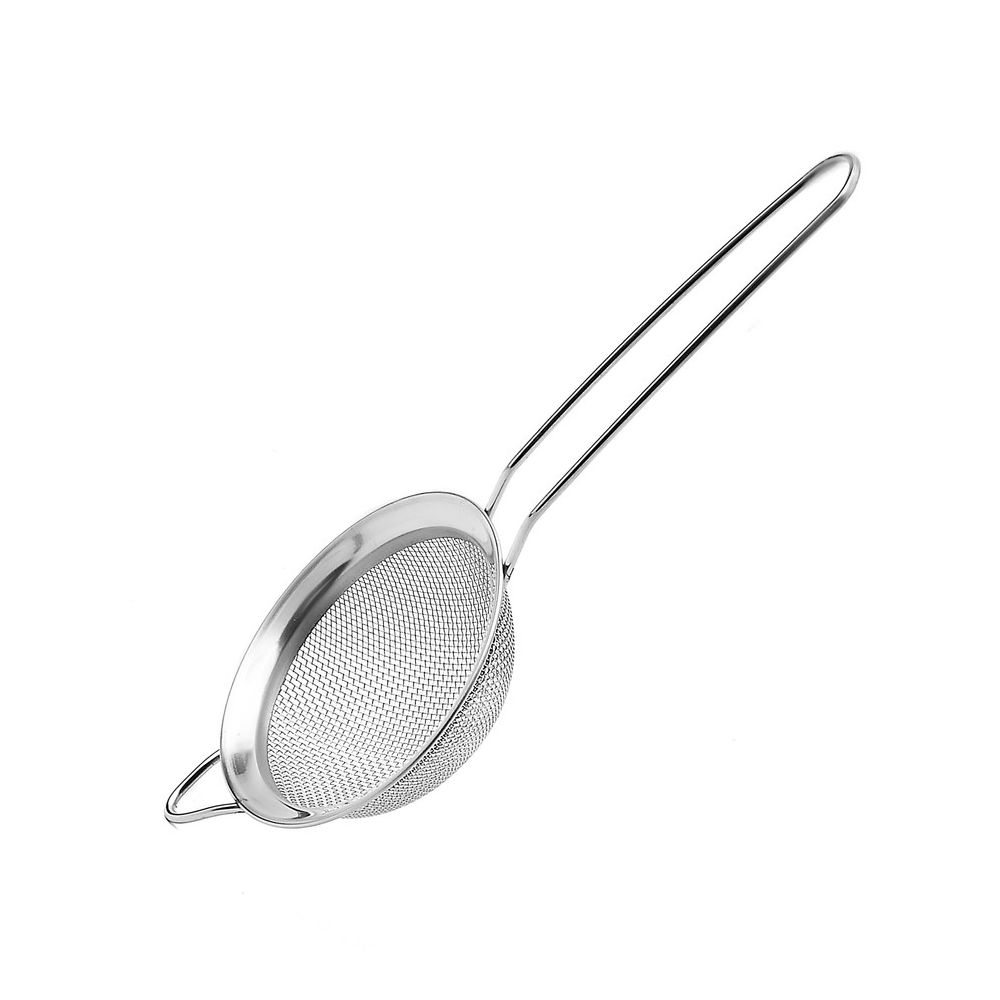 Metal strainer - Tadar - 8 cm
The Tadar metal strainer has a diameter of 8 cm and has small eyes. They will allow you to thoroughly sift cocoa, baking powder or soda. With this article you can easily get rid of unnecessary lumps. The possibility of hanging from both sides, e.g. on a mug, allows easy brewing of herbs and leaf tea. Made of durable metal guarantees long-term use.

DIMENSIONS: 8 x 8 x 3.2 cm
MATERIAL: stainless steel
PACKAGE: 1 pcs.
PRODUCENT: Tadar
SYMBOL: TAD-407854