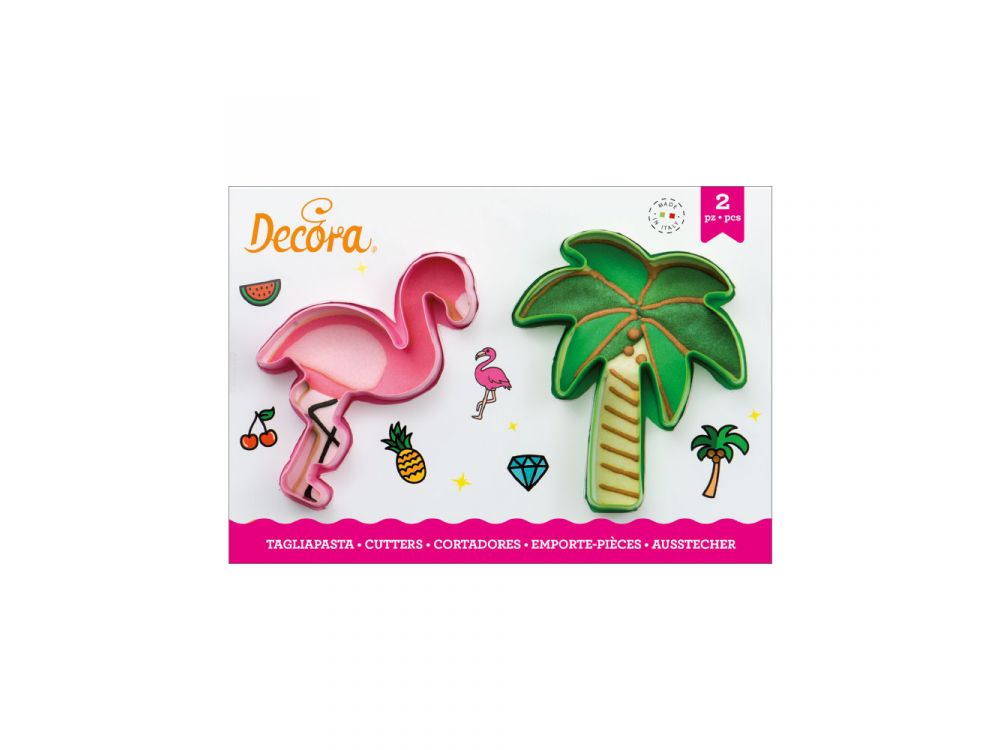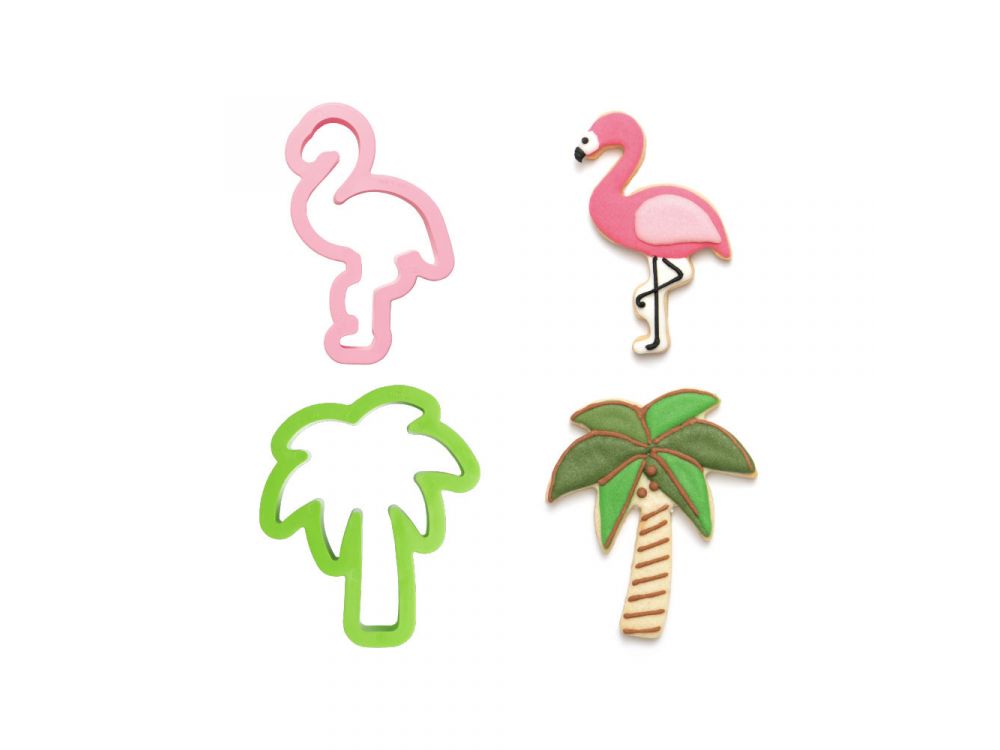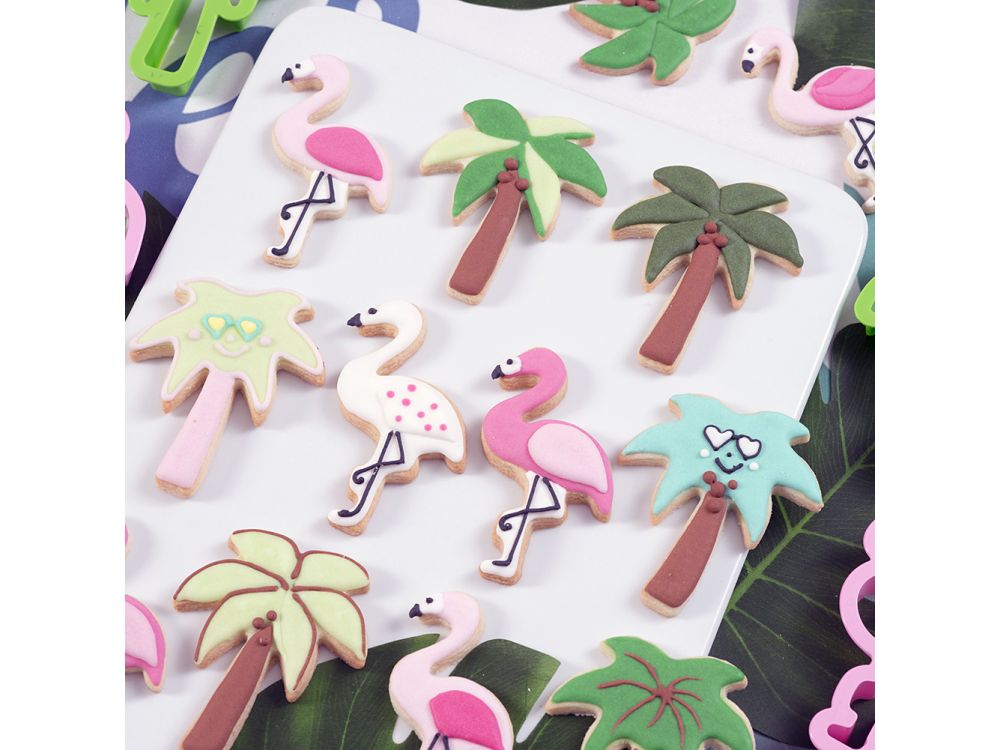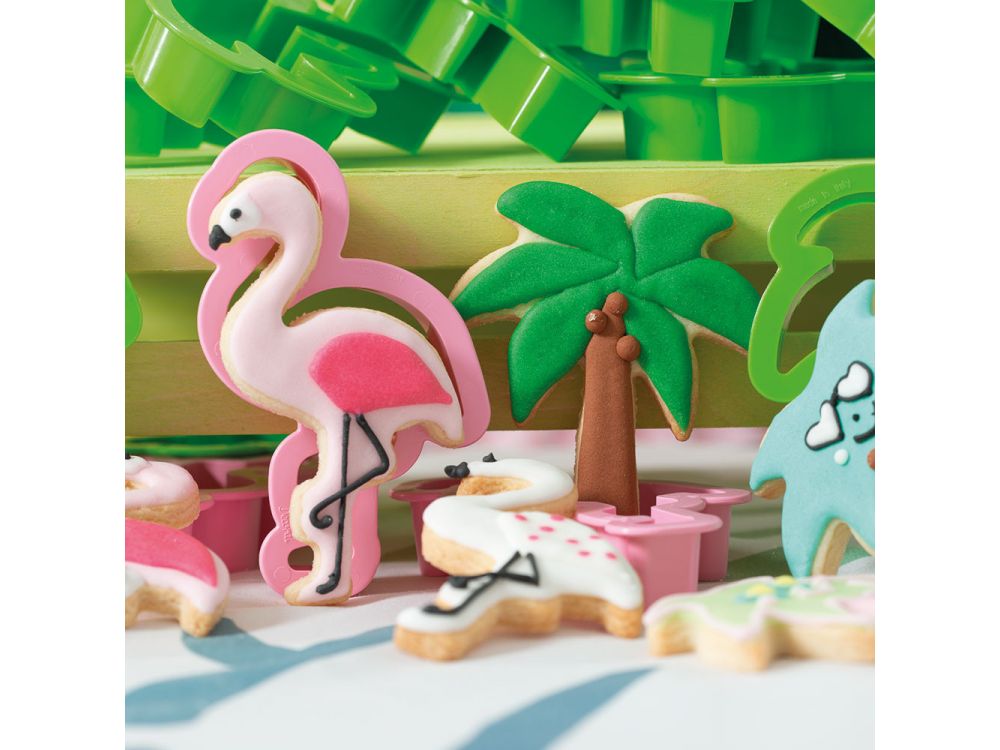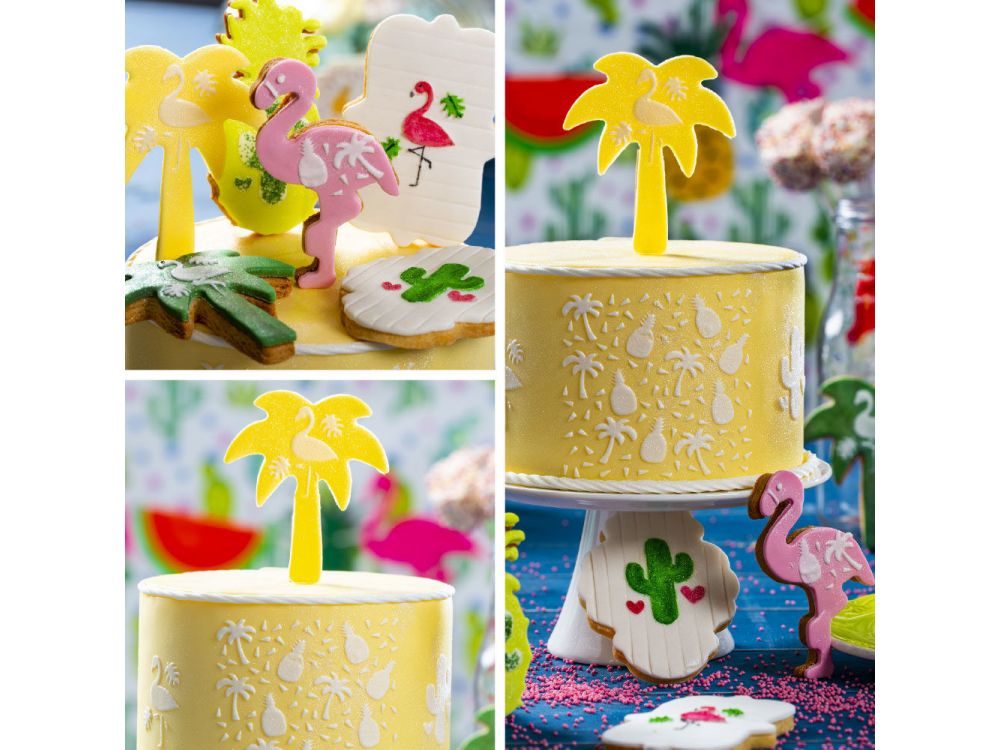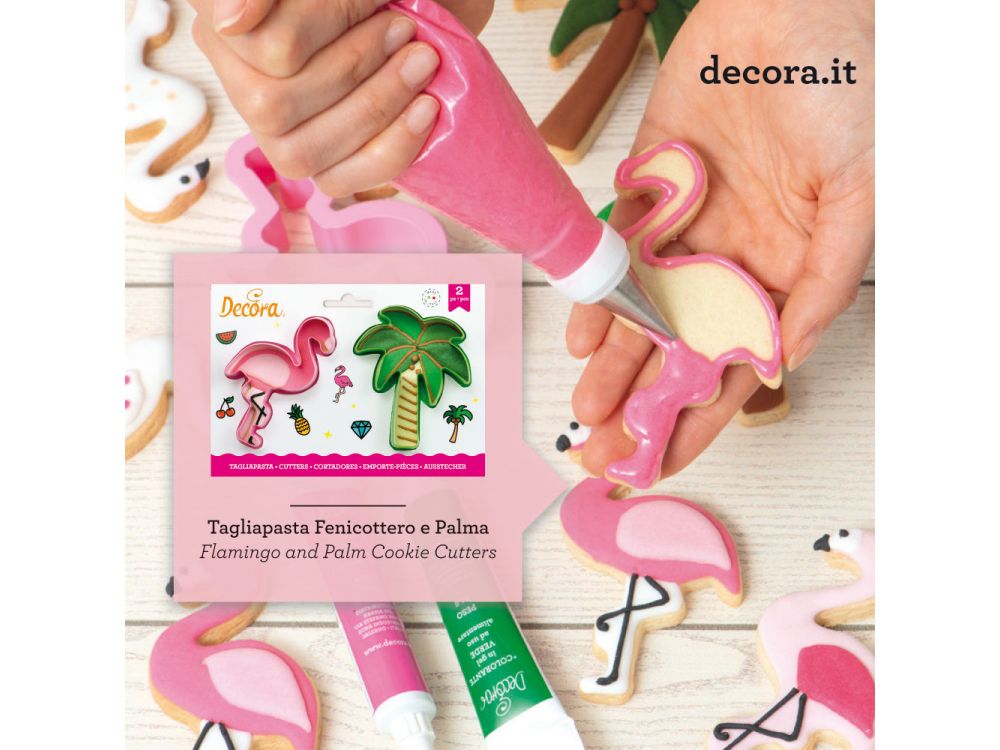 Cookies cutters - Decora - flamingo and palm, 2 pcs.
Chalice-shaped plastic mold. Perfect for cutting cookies, biscuits and shapes from fondant. The mold has a sharp edge, thanks to which it will cope with cutting even from chilled dough. The cutter has a contoured edge for comfortable holding and pressing, therefore it will be safe for the children hands.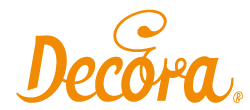 COLOR: pink, green
SIZE: 
FLAMINGO: 5 x 10 x 2,2 cm
PALM: 7,5 x 9,5 x 2,2 cm
PACKAGE: 2 pcs.
PRODUCENT: Decora
SYMBOL: DEC-0255071