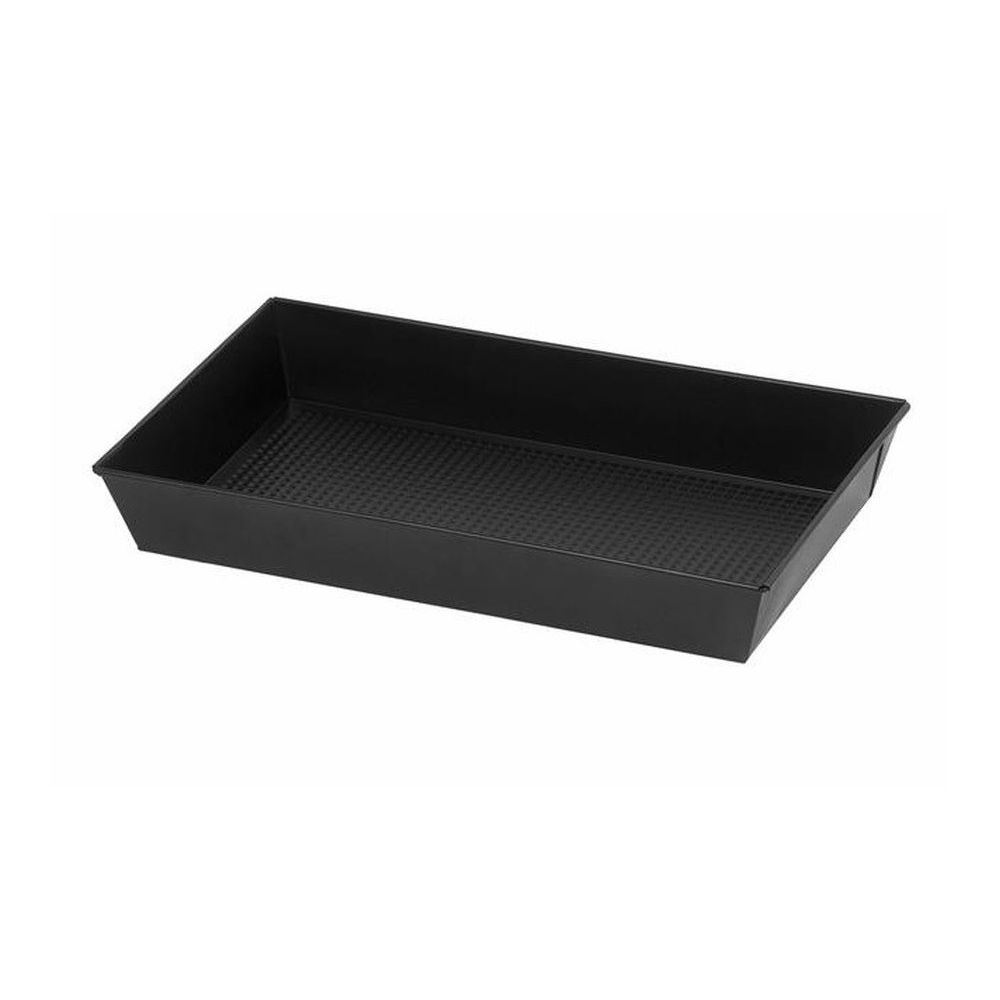 Baking mold - Tadar - rectangular, 36 x 23,5 cm
Baking form ideal for baking your own bread, pate or other home-made delicacies. Distortion-resistant, durable carbon steel sheet evenly and quickly heats up. Invoicing additionally strengthens it. The Goldflon teflon coating prevents unnecessary sticking and guarantees a successful baking. Easy to clean.

COLOR: black
DIMENSION: 36 x 23,6 x 5,9 cm
MATERIAL: non-stick carbon steel
PACKAGE: 1 pcs.
PRODUCENT: Tadar
SYMBOL: TAD-753813